Sex Pistol's Johnny Rotten defends Trump against media's 'smear' campaign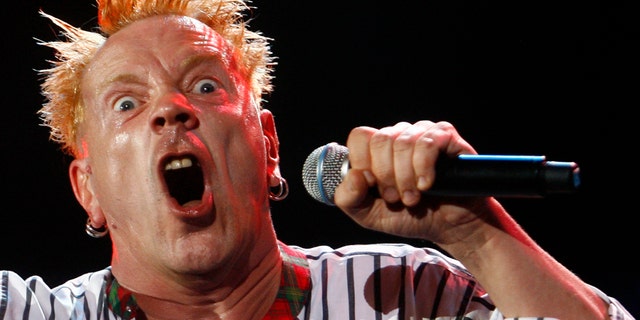 The Sex Pistols and Donald Trump have a lot in common, according to Johnny Rotten.
Rotten, whose real name is John Lydon, defended the president against the "left-wing media in America are trying to smear" Trump.
"The Donald. He's a complicated fellow," the rocker said on "Good Morning Britain" Monday. "As one journalist once said to me, is he the political sex pistol?"
FOLLOW US ON FACEBOOK FOR MORE FOX ENTERTAINMENT NEWS
Rotten, who holds American citizenship, agrees Trump shares the Sex Pistol's anti-establishment qualities.
"There's many, many problems with him as a human being but he's not [racist] and there just might be a chance something good will come out of that situation because he terrifies politicians," Rotten shared. "This is joy to behold for me. Dare I say, [he could be] a possible friend."
The 61-year-old rocker also voiced his support for Brexit saying, "the working class [has spoken] and I'm one of them and I'm with them."