Seal slams Heidi Klum for 'fornicating with the help': Most bitter celebrity ex?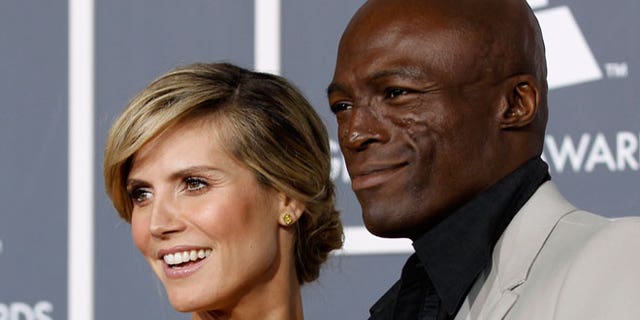 Seal isn't thrilled about Heidi Klum's rumored romance with her bodyguard, Martin Kristen.
After photos emerged of his estranged wife vacationing in Sardinia with their four kids and her possible new beau, the singer told TMZ: "I would have preferred Heidi show a little bit more class and at least wait until we separated first before deciding to fornicate with the help, as it were. But I guess you now all have the answer that you've been looking for for the past seven months." Ouch!
SODAHEAD SLIDESHOW: See the most bitter celebrity exes.
This, of course, led the media to believe that Heidi cheated while she and Seal were still married. But here's the catch -- they ARE still married. After his comments went viral, Seal's rep issued the following statement: "Seal would like to clarify that he was not implying his wife was cheating while they were together, but he was merely pointing out that their separation and divorce were not final and they are still legally married." Seal and Klum split in January, and they both filed for divorce in April.
However, Klum seems pretty PO'd about her ex's remarks. Her rep denied that the supermodel was unfaithful to Seal, telling Us Weekly: "It is sad that Seal has to resort to this kind of behavior and spread these untruths about the mother of his children."
Later, Klum herself told People: "I cherish all of the great memories Seal and I created together over the years. Our separation was based on issues between the two of us. Seal has moved on and so have I. My priority has and continues to be protecting and providing for our children."
PHOTOS: See the latest celebrity pictures to hit the Internet.
From Seal to Kris Humphries to Christie Brinkley, let us know: Who is the most bitter celebrity ex?