Scott Baio doubles down on Trump support: 'I don't give s--t about Hollywood liberals'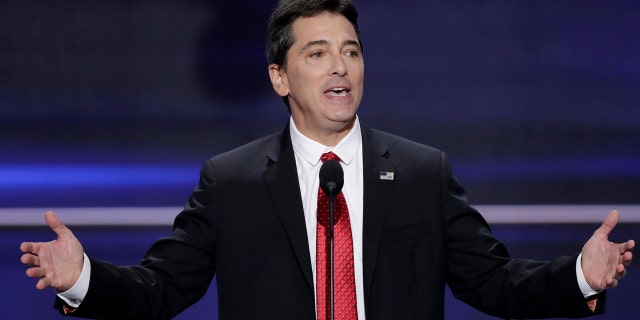 Scott Baio's politics may trump his acting career.
"I don't give a s—t if I ever work again," Baio, who spoke at the 2016 Republican National Convention, sniped to The Hollywood Reporter in an interview released Wednesday. "My country comes first. I guess I'm just an old, angry, successful white guy who stole everything he has from someone else."
The 56-year-old Brooklyn native remains unfazed by other Hollywood types who regularly slam President Trump, 70, for various policy proposals, including a border wall with Mexico and an immigration ban, as well as his attitudes toward women, the LGBTQ community and white nationalists.
"I don't give a s—t about Hollywood liberals. They're gonna hate the guy no matter what," the "Charles in Charge" star fumed. "If he cured cancer, they'd be on him for putting oncologists out of business."
Baio added that his support for Trump has only grown stronger since the POTUS claimed violence came from "many sides" after Aug. 12 "Unite the Right" protests in Charlottesville, Virginia, in which one woman was killed and several others injured when a white nationalist drove a car into a sea of counter-protesters.
"All this does is help Trump because people have had it. Conservatives in Hollywood have had it," Baio, whose most recent IMDb credit is from 2014, asserted. "We know who Trump is, and we don't believe the propaganda, and I don't think most of the country does, either. The media is almost irrelevant. It's predictable and boring. I want the man to get his agenda through, and everything else is a sideshow."
This article originally appeared in Page Six.