Scott Baio and wife are trained to help disaster victims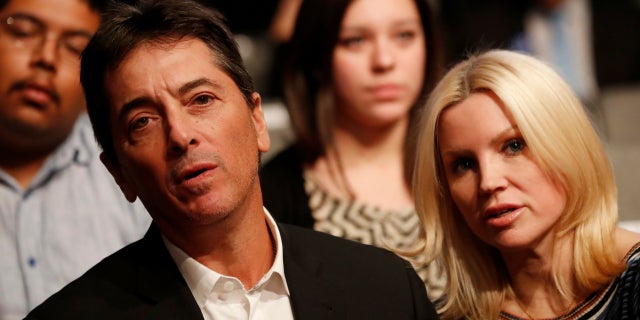 NEWYou can now listen to Fox News articles!
"Happy Days" star Scott Baio and his wife Renee announced they have finished training with the Los Angeles Police Department and are allowed to help victims of disasters.
Baio, 57, told The Blast he and his wife decided to go through with the training after their daughter's school was threatened by wildfires in Santa Barbara, last year. The actor's homeowners' association also ruled that a few people should receive CERT training in case a disaster occurs in their Woodland Hills community.
SCOTT BAIO DENIES SEXUAL ASSAULT ALLEGATIONS BY 'CHARLES IN CHARGE' CO-STAR NICOLE EGGERT
The training consisted of seven classes at the LAPD's Topanga Division. The couple said their daughter, Bailey, also attended the classes. Baio said the classes focused on what to do in an active shooter situation, terrorist attacks and how to perform medical practices in case of an emergency.
On Tuesday, Baio and Renee graduated at the station and became certified. The ceremony included a potluck with the officers at the station. The "Charles in Charge" star told The Blast he shook the hands of the officer, telling them he "really appreciates law enforcement for all that they do."
MICHAEL PHELPS SAYS HIS DEPRESSION ALMOST LED HIM TO SUICIDE AFTER 2012 OLYMPICS
"Anytime that we can thank them in person, especially with our daughter who we've raised to respect people in uniform," Baio said.
Recently, Baio made headlines after he was accused by his former "Charles in Charge" co-star Nicole Eggert that he molested her. Eggert claimed she was "molested" repeatedly from the time she was 14 until she was 17. Another former co-star Alexander Polinsky accused Baio of sexual harassment.
He is currently under investigation by the LAPD due to Eggert's allegations. Baio has denied the allegations.
Fox News' Travis Fedschun contributed to this report.