Scary! J Balvin survives plane crash in Bahamas, calls it 'a miracle'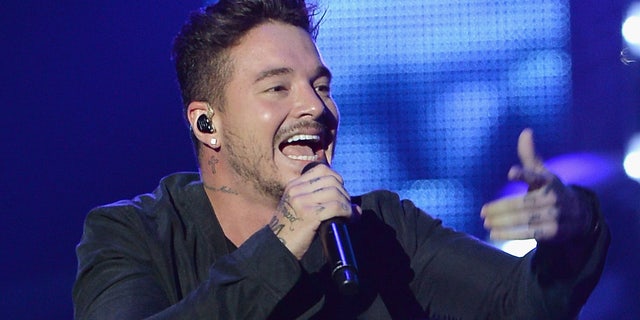 NEWYou can now listen to Fox News articles!
J Balvin is safe after the small private plane he was on crashed as it was leaving the Bahamas over the weekend.
The Colombian rapper posted a video on Instagram that showed the small plane embedded in the bushes. He captioned it: "Thanks for the miracle !!"
On Facebook, he also shared a photo of him sitting on the wing of the plane – presumably before it took off – captioning it, "Thank you God we are all ok."
A spokesperson confirmed the incident in a statement to Billboard.
"I can confirm that there was an incident with a small plane on which J Balvin was departing the Bahamas," read the statement. "J Balvin Is OK, sustaining no injuries, but we do not have any further details on exactly what happened with the flight at this time."
Balvin shared another photo after the incident – with a stuff Chewbacca on his lap – captioning it: "The only way to cover come fears is to face them. God got me."
Like us on Facebook
Follow us on Twitter & Instagram