Sarah Michelle Gellar shows off new summer haircut in Instagram photo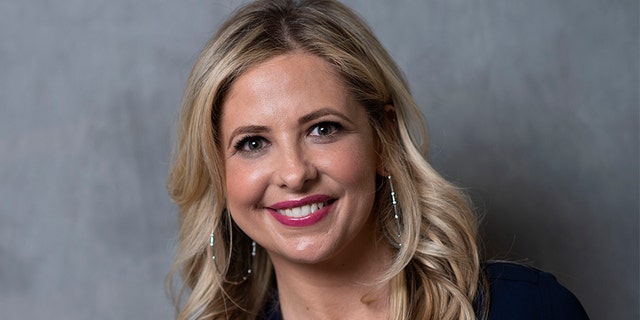 Sarah Michelle Gellar is summer ready.
The "Buffy the Vampire Slayer" actress, 41, took to Instagram Wednesday to show off her new hairdo, captioning the image: "Just like my dog, it's time for my summer cut."
SELMA BLAIR AND SARAH MICHELLE GELLAR GO TO DISNEYLAND TO CELEBRATE DECADES-LONG FRIENDSHIP
It appears Gellar chopped a decent amount off the bottom, opting for layers to go along with the sun-kissed, wavy style.
The dramatic shorter style prompted praise from fans, who complimented the move.
"You look as amazing as you did when Buffy first aired. Maybe even better. Starting to think you're actually part vampire," commented one fan on Gellar's photo.
KELLY RIPA RESPONDS TO SARAH MICHELLE GELLAR'S 'ALL MY CHILDREN' THROWBACK PHOTO ON INSTAGRAM
"Gorgeous," wrote another.
"I love this haircut!" said a third.
The actress has shown off various hairstyles over the years, rocking a dirty-blonde color in the 2000s before going brunette in 2005, Today reports. More recently, in 2016, Gellar opted for a reddish-brown color.