Sarah Jessica Parker says she doesn't really 'remember' what 'Hocus Pocus' is about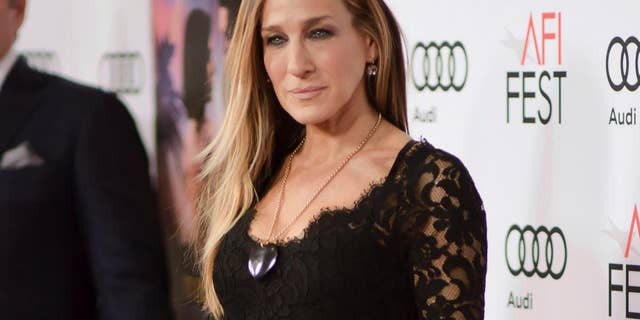 Sarah Jessica Parker loved any scene on a broomstick while filming the Halloween classic "Hocus Pocus."
"They'd call cut and maybe they'd go to lunch or change the lens, and I would just stay up there," she told Stephen Colbert.
"I realized … I could fit an entire New York Times up the back of the corset. And I found that the harness was comfortable, so I would just sit up there and read the Times while people took their breaks or changed the camera or sometimes went to lunch."
The film, which is celebrating its 25th anniversary this year, follows three evil witch sisters accidentally brought back to life by a virgin who lights a candle. In order to survive the Sanderson sisters attempt to suck the life out of little children.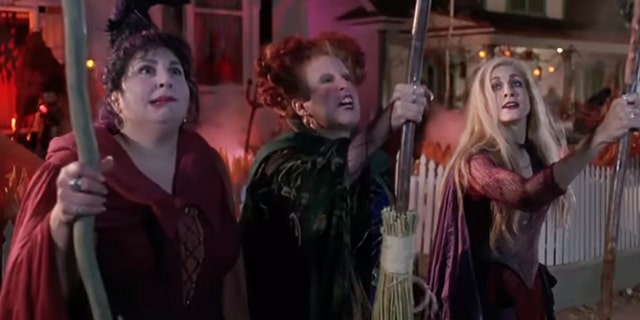 "I don't have a lot of memories," Parker admitted. "I mean, I remember the filming of it. I just don't remember what the movie's about as much … "
She added, "Three witches, I've been told that, and apparently my character's not very bright. But I fly and sing and I think I like to suck the life … I think I like to kill children? I liked making the movie and I liked flying."
Earlier this month, Parker's co-star, Vinessa Shaw, told Page Six the movie was "actually a flop when it came out."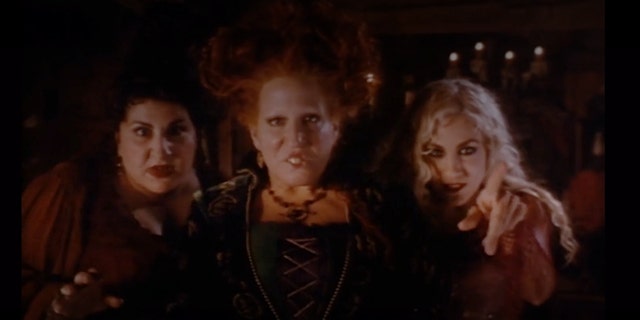 "[Bette Midler] had gotten an Oscar for her work and had all these prestigious things that she'd been doing and then she decides to do this movie which in the critics' eyes, it was just appalling," Shaw told us. "They were just thinking, 'How could she do this?'"
"Hocus Pocus" has since become one of the most-watched Halloween movies of all time.
This article originally appeared in Page Six.