Sarah Jessica Parker addresses rumored feud between her and 'Sex and the City' co-star Kim Cattrall: 'This isn't a catfight'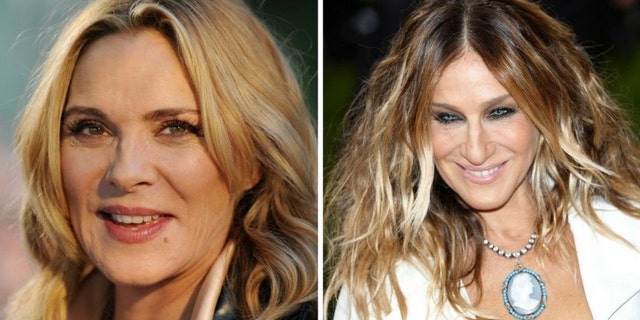 Sarah Jessica Parker is setting the record straight.
In a new interview with Extra on Tuesday, the 53-year-old actress opened up about her long-rumored feud with former "Sex and the City" co-star Kim Cattrall.
"If one more person calls this a catfight... I'm not in a fight," Parker told the outlet. "I never fought with Kim. I don't have to send any gifts to Kim, because I've never done anything."
"She has felt perfectly comfortable to say lots of things — that's the beauty of living in a democracy — but I have no apologies, meaning, this isn't a catfight," Parker continued.
"This is someone who chose to talk about something and myself, I remain grateful for her work and the role she played on and off camera for all the years we spent together.
As for whether or not there have been any talks about doing a third "Sex and the City" film without Cattrall, who starred as Samantha Jones in the long-running TV series, as well as the 2008 and 2010 movies?
"I have not had any, no," the "Here and Now" star admitted.
"We went as far as we could last time and the studio said, 'No, we can't meet those demands.' We were all signed up except for her," Parker explained. "What are you going to do, right?"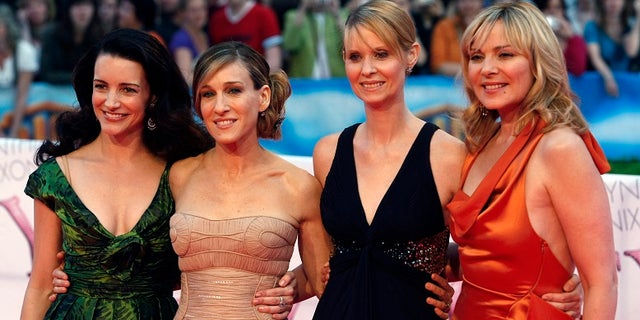 KIM CATTRALL, SARAH JESSICA PARKER FEUD WAS BREWING FOR TWO DECADES: REPORT
Last October, Cattrall revealed to Piers Morgan that she never developed a close relationship with her "Sex and the City" co-stars — Parker (Carrie Bradshaw), Kristin Davis (Charlotte York) and Cynthia Nixon (Miranda Hobbes).
"We've never been friends," Cattrall said. "We've been colleagues and in some ways it's a very healthy place to be because then you have a clear line between your professional life and relationship and your persona.
"They all have children and I am 10 years older and since specifically the series ended, I have been spending most of my time outside of New York so I don't see them," Cattrall explained. "The common ground that we had was the series and the series is over."
The 62-year-old actress also said she turned down the chance of portraying Samantha in the rumored "Sex and the City 3" movie.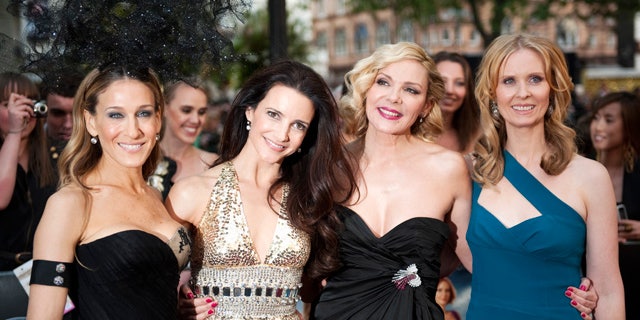 'SEX AND THE CITY' STAR KIM CATTRALL CLAIMS SHOW PREVENTED HER FROM HAVING CHILDREN
"Not for me," Cattrall said. "That was part of turning 60… I feel that the show is the best when it was the series and the bonus was the two movies. I haven't killed Samantha. I have released Samantha."
Following Cattrall's interview, Parker told Andy Cohen during an appearance on his show "Watch What Happens Live" in February that she found it "upsetting" that Cattrall felt that way despite working together on the show for years.
"I found it very upsetting because that's not the way I recall our experience," Parker said.
KIM CATTRALL SLAMS SARAH JESSICA PARKER'S CONDOLENCES: 'I DON'T NEED YOUR LOVE OR SUPPORT'
Just days after Parker's comments, the war of words became a bit more public when Cattrall announced the untimely death of her brother on social media. Parker was the first "Sex and the City" actress to comment on the post, sharing a brief note of condolence with Cattrall.
"Dearest Kim, my love and condolences to you and yours and Godspeed to your beloved brother," she wrote at the time. Not long after, Cattrall posted a response to Parker's condolence message.
"I don't need your love or support at this tragic time @sarahjessicaparker," she wrote in a text image.
KIM CATTRALL'S 'SEX AND THE CITY' CO-STARS SHARE CONDOLENCES FOR HER BROTHER AMID FEUD
The caption continued: "My mom asked me today 'When will that Sarah Jessica Parker, that hypocrite, leave you alone?' Your continuous reaching out is a painful reminder of how cruel you really were then and now. Let me make this VERY clear. (If I haven't already).
"You are not my family. You are not my friend. So I'm writing to tell you one last time to stop exploiting our tragedy in order to restore your 'nice girl' persona."
Fox News' Kathleen Joyce and Tyler McCarthy contributed to this report.