Sarah Ferguson will attend Meghan Markle and Prince Harry's wedding, report says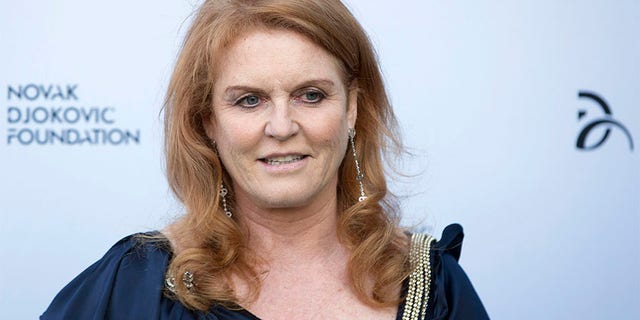 NEWYou can now listen to Fox News articles!
A very special guest will reportedly attend the most talked-about wedding of the year.
Us Weekly reported Wednesday that Sarah Ferguson is expected to attend the marriage ceremony of Prince Harry and "Suits" star Meghan Markle.
Reps for the British royal, 33, and his American fiancée, 36, told Fox News they have no comment.
"Invitations for Harry and Meghan's wedding are expected to go out the first week of March," a source told the celebrity news magazine. "Despite reports to the contrary, Sarah Ferguson will be receiving one and attending.
"Harry has always intended to invite Sarah to the wedding. He is very close to Eugenie and Beatrice and their mother is just as much family as their father. Harry and Meghan have total control over who goes to the wedding and there was never an issue at the Palace about Sarah being invited. No push back from anyone."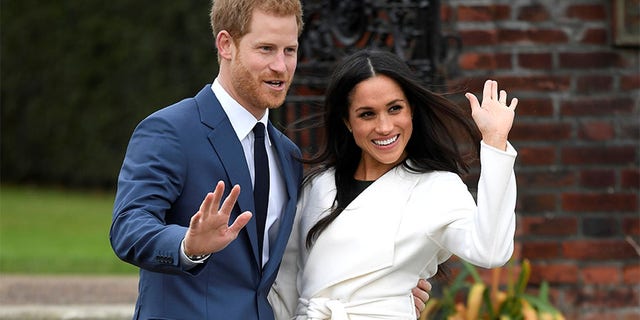 The couple will wed on May 19 at St. George's Chapel within Windsor Castle in England.
Ferguson and Prince Andrew legally separated in 1992 and divorced in 1996.
Since the pair called it quits, Ferguson, now 58, has been left out of several royal engagements, including the wedding of Prince Harry's older brother Prince William and Duchess of Cambridge Kate Middleton in 2011. However, the couple's daughters did attend the big day with their father, 57.
"I was not invited," Ferguson told Oprah Winfrey at the time. "I chose to go and be in Thailand in a place called Camelia… the jungle embraced me. [The snub] was so difficult because I wanted to be there with my girls… to be getting them dressed and to go as a family. Also, it was so hard, because the last bride up that aisle was me."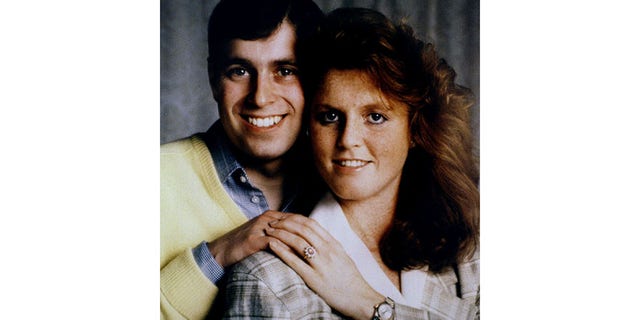 That same year, Ferguson told Harper's Bazaar she was incredibly close with Prince Harry's mother, the late Princess Diana, and she regretted not staying in touch with the beloved royal before her death in 1997 at age 36.
"I really miss Diana," she explained. "I loved her so much. Diana was one of the quickest wits I knew; nobody made me laugh like her.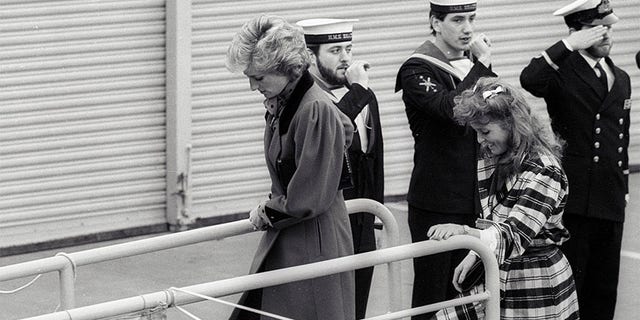 "And the saddest thing, at the end, we hadn't spoken for a year, though I never knew the reason, except that once Diana got something in her head… I tried, wrote letters, thinking whatever happened didn't matter, let's sort it out. And I knew she'd come back. In fact, the day before she died she rang a friend of mine and said, 'Where's that Red? I want to talk to her.'"
And it looks like Prince Harry and Markle's wedding won't be the only one Ferguson will be attending this year.
Just two months after the pair revealed their engagement, Princess Eugenie announced she will also walk down the aisle just months after her cousin's nuptials.