Samantha Mathis opens up about River Phoenix's death nearly 25 years later
Samantha Mathis opened up about the day her then-boyfriend River Phoenix died at a Hollywood nightclub nearly 25 years ago.
Mathis, 48, recalled the night of Oct. 30, 1993, to The Guardian, when she was with Phoenix at the Viper Room, a nightclub then owned by actor Johnny Depp.
She said she believed they were just dropping off Phoenix's brother and sister at the venue, but the 23-year-old rising star told her he was asked to stay.
"When we arrived he said to me: 'Oh, there are some people playing music tonight in the club who want me to play with them — that's OK, right?'" Mathis recalled.
The "American Psycho" star said she felt "something was wrong that night."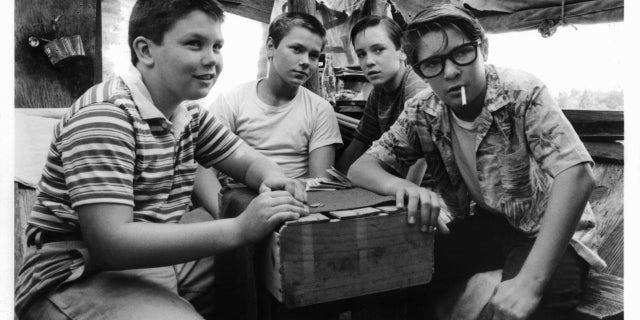 "I knew something was wrong that night, something I didn't understand. I didn't see anyone doing drugs but he was high in a way that made me feel uncomfortable — I was in way over my head," she said.
"Forty-five minutes later, he was dead," she added.
Mathis said she had not spoken in detail about what occurred the night of Phoenix's death because she was traumatized and wanted to respect his family. But she said she felt more comfortable talking about the late actor after she recently watched the 1993 film they starred in together, "The Thing Called Love."
JAMIE LEE CURTIS RECALLS HUMBLE BEGINNINGS FILMING ORIGINAL 'HALLOWEEN,' BUYING WARDROBE AT JCPENNEY
On the night of his death, Mathis said she was aware Phoenix was high.
"I knew he was high that night, but the heroin that killed him didn't happen until he was in the Viper Room. I have my suspicions about what was going on, but I didn't see anything," she said.
A few moments later she saw the actor being pushed out of the club by a bouncer, then "drop to the ground and go into convulsions on the pavement."
"What have you done? What are you on?" Mathis recalled shouting at a man.
SARAH JESSICA PARKER DETAILS WORKING WITH BETTE MIDLER IN 'HOCUS POCUS'
The "Little Women" star said she ran inside the club to find Phoenix's siblings. Phoenix's brother, Joaquin, called 911. The star was pronounced dead at the hospital from an overdose of cocaine and heroin.
Mattis said she and Phoenix met when they were teenagers and remembers him as being "sensitive and obsessive."
"We met when we were both 19, and he bummed a cigarette off me in an LA club. This sounds incredibly cheesy but I knew I would be with him one day. It just felt fated between us, and there was such chemistry," Mathis said.
She said she thinks if Phoenix were still alive, he would still be in the entertainment industry.
"I'm looking at a photo of him now, oh, wow …" she said. "I think if River was still here, I think he'd be acting, directing, saving the environment, just living and hanging out. Oh, gosh, wouldn't that be nice?"