Salsa star Gilberto Santa Rosa sets Guinness World Record for No. 1 albums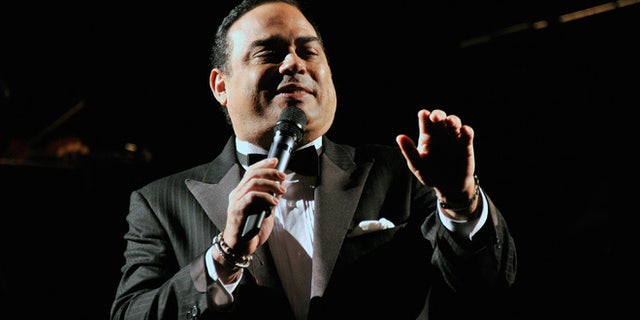 NEWYou can now listen to Fox News articles!
Puerto Rican salsa crooner Gilberto Santa Rosa now has a Guinness World Record to his name.
"The Gentleman of Salsa" broke the record for the most albums to reach the No. 1 spot on the Billboard Tropical Albums chart with 12.
"I am thankful and honored to have received the distinction of a Guinness World Records title," Santa Rosa said in a statement. "My career has been marked by many great moments, but I never imagined to receive a recognition from this respected and prestigious organization."
The Boricua started racking up chart-topping hits with his first album, "Perspectiva," in 1992 and has continued until his latest release, "Necesito un Bolero" ("I Need a Bolero").
Santa Rosa was recognized during the "La Salsa Viva, The Concert" event at Madison Square Garden in New York on Sunday. He was joined by acclaimed artists such as Andy Montañez, El Gran Combo and "Fear the Walking Dead" star Ruben Blades.
"I would like to take this opportunity to celebrate with my family and everyone who has supported by career over the years, but especially with my fans – who are the ones who make the music transcend time," Santa Rosa said.
The singer is currently on tour in Latin America. He will be heading to Las Vegas later this month to honor Marc Anthony at the Latin Grammy Awards.