Salma Hayek's Man Francois-Henri Pinault Settles Baby Momma Drama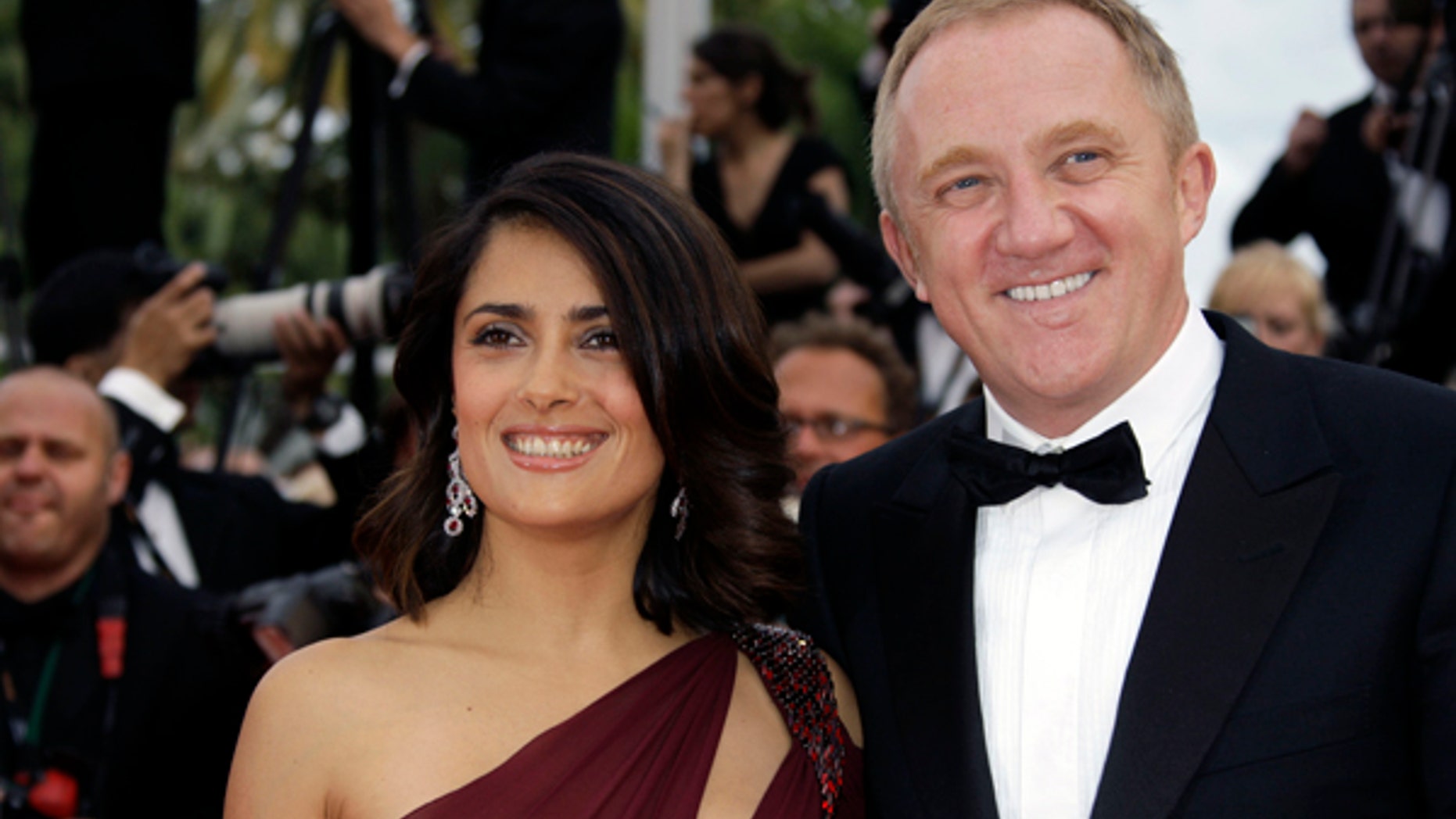 There is finally a truce between Salma Hayek's beau and his supermodel baby momma, Linda Evangelista, over their lovechild, the New York Post is reporting.
The abundantly rich French businessman, Francois-Henri Pinault, agreed to pay Evangelista a monthly child support allowance of five figures. A source told the Post the agreement was reached over the phone Monday morning.
Originally, Evangelista requested for Pinault to shell out $46,000 each month to cover all the expenses of taking care of their son, Augustin.
She and her team argued that it was unfair that Valentina, the daughter Pinault has with Hayek, lives lavishly while Augustin has never gets a dime.
Evangelista's attorney said in court that Pinault brusquely told her to abort the child when she told him she was pregnant.
Pinault's team strongly denied the abortion claims and accused the model of purposely getting pregnant for money.
"She told me that if I didn't want to be involved in raising the kid or stay together and be parents together, she would understand," Pinault said in court last week.
"I told her that . . . I will take my responsibility."
Pinault also said he "didn't offer" to give any financial support to Evangelista during the first few years of Augustin's childhood because "she didn't ask."
Sources knowledgeable of the case told the Post that Pinault is trying his hardest to accommodate Evangelista.
"He has gone a long way toward meeting those original demands [of $46,000]," the source said.
Pinault, 49, met Hayek after he and Evangelista had called it quits back in January of 2006.
Allegedley Pinault, who is the CEO of the company that owns Yves St. Laurent and Gucci, bailed on Evangelista knowing she was pregnant.
The settlement comes just as Evangelista was set to take the stand and divulge details on Pinault's desire for Evangelista to abort, a claim that would have been disastrous for Pinault, PR-wise.
Pinault's attorney said everybody is content with the agreement.
"I say this with Mr. Beslow beside me — everybody's glad," said Pinault's lawyer David Aronson. "For the sake of the child."
Both Pinault and Evangelista are expected to go back to court and sign off on the agreement. If they don't sign off, the trial will continue.
You can reach Alexandra Gratereaux at: Alexandra.Gratereaux@foxnewslatino.com or via Twitter:@GalexLatino
Follow us on twitter.com/foxnewslatino
Like us at facebook.com/foxnewslatino