Jimmy Kimmel: Jay Leno has no feelings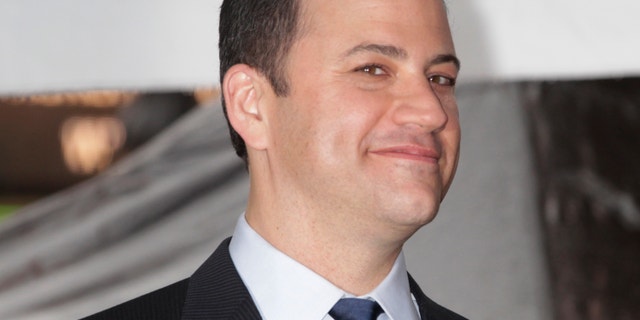 Jimmy Kimmel is proving he is definitely not a Jay Leno fan.
The late-night host couldn't stop talking about the fellow funnyman during a recent interview with Playboy, on newsstands Friday.
"I have a filter mechanism in my head every night when I put together the monologue for our show: If I can imagine Jay Leno telling a joke, then I won't do it, even if it's a good joke," he told the magazine.
He added that he doesn't want his jokes to be taken the wrong way.
"I always feel bad if I hurt anybody's feelings, but I don't believe Jay Leno has actual feelings, and he doesn't seem to be that worried about other people's feelings," Kimmel said. "Strangely I don't even like talking about him anymore. The only time I think about him is when I'm asked."
But it's not the first time Kimmel has bashed Leno. Earlier this year, in an interview with Rolling Stone, Kimmel said it was hard not to hate on Leno.
"As a comedian, you can't NOT have disdain for what he's done. He totally sold out. He was a master chef who opened a Burger King."
In Playboy, Kimmel also reflected on how his show, "Jimmy Kimmel Live," has evolved over the years. He opened up about his show's no-so-successful co-host period.
"Most of our co-hosts were such bizarre characters," he explained. "We had some very good and very bad co-hosts. The good ones were the people with whom I was the most comfortable, so they returned regularly. As for the bad ones, Deion Sanders was terrible. And the psychic John Edward—awful. I'm convinced all psychics are completely full of s**t."
He said the show got a lot better when he "grew up."
"There came a certain point when I knew change had arrived. It was when Steve-O, the 'Jackass' stunt maniac, came on and wanted me to do a bit in which I'd throw darts into his a**. That's the moment I grew up: when I declined Steve-O's invitation."