Taylor Armstrong being fired from 'Real Housewives of Beverly Hills,' report says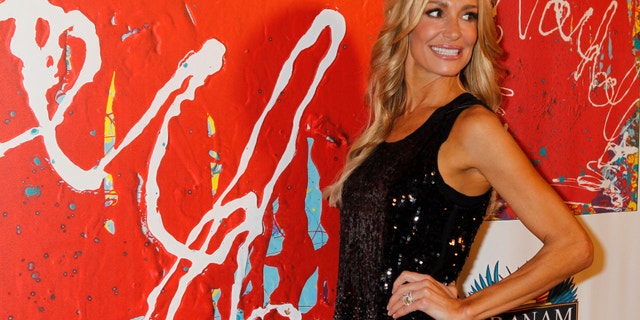 The "Real Housewives on Beverly Hills" may be seeing a big cast shake up.
According to TMZ, Taylor Armstrong and one other cast member are going to be booted from the series. Former "Extra" host and "Plastic Wives" star Dayna Devon is being considered as a replacement.
Sources also told the website Penny Lancaster—Rod Stewart's wife—is being looked at for the series.
Bravo has had similar cast makeovers with some of its other shows in the past. Last year, several "Real Housewives of New York City" stars were given the boot and replaced with newbies. Similarly, many Miami cast members were replaced prior to the show's second season.
Though TMZ didn't specify who may be booted along with Armstrong, her departure from the series may not come as a shock.
Armstrong has been a controversial figure on the "Beverly Hills" show this season. Her often erratic and strange behavior recently prompted Bravo host Andy Cohen to question her sobriety during an episode of his show, "Watch What Happens Live."
RadarOnline reported Armstrong's castmates staged an intervention last year to confront her about her seemingly excessive drinking.
Armstrong's time on the Bravo series has been rocky to say the least.
In Aug. 2011, her husband, Russell Armstrong—who had appeared on the Bravo series—committed suicide. Taylor has also been vocal on the show about the physical abuse she endured from her late-husband.

A Bravo rep declined to comment on the reports.