'Roseanne' spinoff 'The Conners' brings on three more returning cast members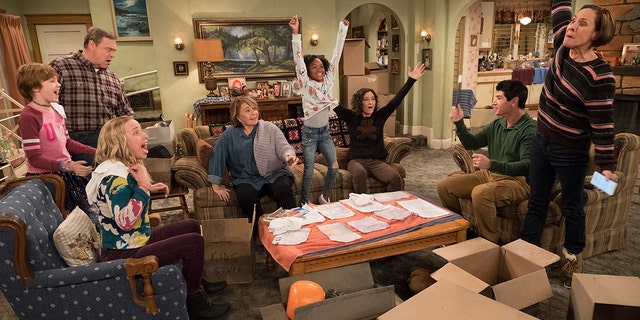 As fans eagerly anticipate the premiere of ABC's spinoff to the revival of "Roseanne," "The Conners," the series went ahead and confirmed three more returning cast members. However, none of them are Roseanne Barr.
According to TV Line, the series will see Emma Kenney, Ames McNamara and Jayden Rey reprise their roles as Harris Conner-Healy, Mark Conner-Healy and Mary Conner respectively. The characters were all introduced in the revival series as grand kids and were not around for the series' original run.
Harris and Mark played the children of Darlene and David while Mary was the daughter of D.J. and his wife in the U.S. military.
As previously reported, The show will focus on the family from Lanford, IL. minus the title character that made them famous, Roseanne. "The Conners," which was originally a working title, will air its first episode on Tuesday, October 16. This was likely where Season 2 of the "Roseanne" revival would have been placed had the network not abruptly pulled the plug.
Cast members John Goodman, Laurie Metcalf, Sara Gilbert, Lecy Goranson and Michael Fishman are set to reprise their roles. It's unclear at this time how the family will continue without Barr's character or how she'll be written out. However, ABC made it clear when Barr was fired following a racist tweet directed at former Obama aide Valerie Jarrett. Part of the deal to keep the cast going with "The Conners" was that Barr would not only not be involved, but would not benefit financially or creatively from its existence.