Rose McGowan calls Harvey Weinstein a 'monster,' calls out actresses' 'silence'
Thursday's bombshell New York Times report about Harvey Weinstein's decades-long ill treatment of women led him to be fired from his own company on Sunday.
But for a while at least, it led to very little public comment from his films' leading ladies.
Rose McGowan, who starred in 1996's "Scream," which was distributed by Weinstein, noted that silence Friday, save for a few actresses who had spoken out.
On Monday, after Weinstein had been sacked, some more prominent voices began to join the fray.
Meryl Streep, who called Weinstein "God" in a 2012 acceptance speech, wrote a lengthy explanation.
"The disgraceful news about Harvey Weinstein has appalled those of us whose work he championed, and those whose good and worthy causes he supported. The intrepid women who raised their voices to expose this abuse are our heroes," she wrote in a statement, while also explaining she had never heard such accusations. "One thing can be clarified. Not everybody knew. Harvey supported the work fiercely, was exasperating but respectful with me in our working relationship, and with many others with whom he worked professionally. I didn't know about these other offenses: I did not know about his financial settlements with actresses and colleagues; I did not know about his having meetings in his hotel room, his bathroom, or other inappropriate, coercive acts."
Judi Dench, who starred in a film distributed by Weinstein, also gave her two cents.
"Whilst there is no doubt that Harvey Weinstein has helped and championed my film career for the past twenty years, I was completely unaware of these offenses which are, of course, horrifying. I offer my sympathy to those who have suffered, and whole-hearted support to those who have spoken out."
Meanwhile McGowan continued to go after Weinstein on social media, calling the fallen Hollywood movie mogul a "monster."
The "Charmed" actress wrote a series of scathing tweets late Sunday night and early Monday morning.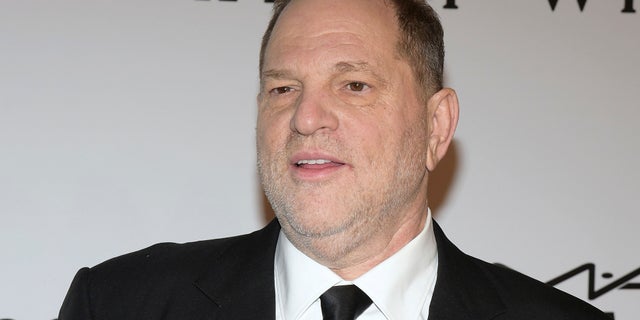 In one Twitter post, she shared an image of herself from 1997 with the caption, "This is the girl that was hurt by a monster. This is who you are shaming with your silence."
The photo McGowan shared was taken two months after an unknown incident occurred between the actress and Weinstein, which reportedly resulted in an undisclosed paid settlement.
McGowan also responded to fellow actress Amber Tamblyn who credited McGowan for speaking up against Weinstein.
McGowan said, "I raise my sword to all who fight for truth and justice. We will prevail."
It was announced on Sunday that Weinstein was fired by his company's board of directors.