Rory Feek shares trailer for 'To Joey, With Love' on wedding anniversary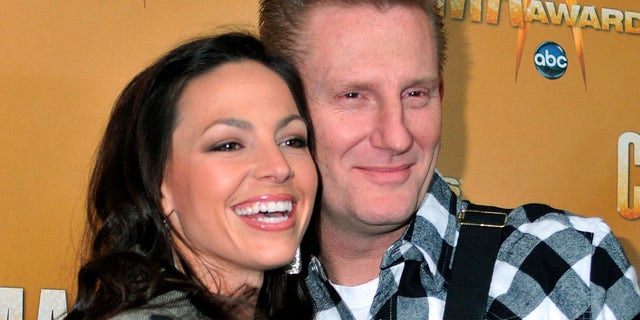 Rory Feek celebrated his wedding anniversary with his late wife by sharing the trailer for their upcoming documentary "To Joey, With Love."
"I have not cried beside Joey's grave. I have talked and prayed and sat still beside her cross for hours, but not really cried," the country singer wrote on his blog. "Not until yesterday when I shared this trailer with her, or at least tried to. For our anniversary. And I wept like a baby."
Feek revealed that when he dusted off his video camera a few weeks before welcoming daughter Indiana in 2014, he had no idea the footage he captured would eventually become a part of the documentary.
"Joey and I have a friend named Ben that runs Provident Films here in Nashville....when I shared some of the hundreds-of-hours of footage with Ben that I had been putting together the last couple months, he and his team offered to help turn that footage in to something greater than just a few small videos on the blog that I write," Feek wrote. "[They turned] it into a film...about our lives during that two-and-a-half years. Our love."
Joey Feek died March 4, 2016 after battling cancer. She was 40.