Romp On The Rails: Zoe Saldana Admits To Sex Between Subway Cars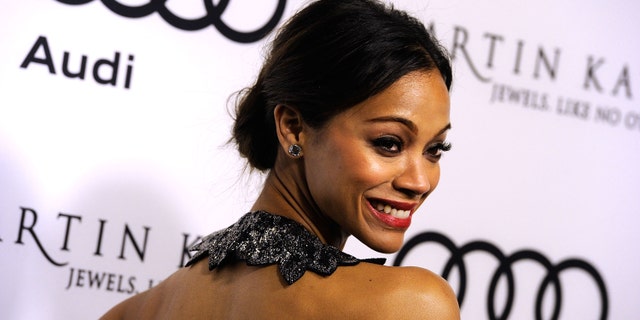 New York's Coney Island is known for its amusement park rides.
But it was on a train ride from Coney Island that actress Zoe Saldana once indulged in a little unorthodox fun.
It was on a train – between two of its cars, to be exact – that Saldana had sex.
Saldana, who is of Dominican and Puerto Rican heritage, dished about the escapade during an appearance on "Sway in the Morning" on SiriusXM on Thursday.
She was responding to a fan who asked her to reveal the craziest place she'd ever engaged in close encounters.
"The craziest place [I've had sex] — I am a part of the Mile High Club," Saldana said, according to published reports. "OK, this is ghetto, but hey, I'm from Queens, whatever. There is a train from Coney Island all the way back into the city, and in between two train cars. It was super ghetto."
Saldana, who is 35, then said she's more discreet now, pointing out that she's a married woman. Her husband is Italian artist Marco Perego.
"I'm a lady now," she said. "I'm a lady."
Sharing details about her sex life is not unchartered territory for Saldana.
Last year the actress revealed that she acquired a taste for being on top during sex.
"I have to say for a long time I was a bit lazy, and I didn't like to be on top, but I'm really digging. I've found things that work," she said during an appearance on "The Conversation" with Amanda de Cadenet.
"Because I have really long legs, you just make them sit or lay on a pillow, or two pillows," she said, "that way they're like a little elevated, so I won't be so, like, doing a split because my legs are really long."
Follow us on twitter.com/foxnewslatino
Like us at facebook.com/foxnewslatino