Robert De Niro may join Joaquin Phoenix in new Joker origin film, report says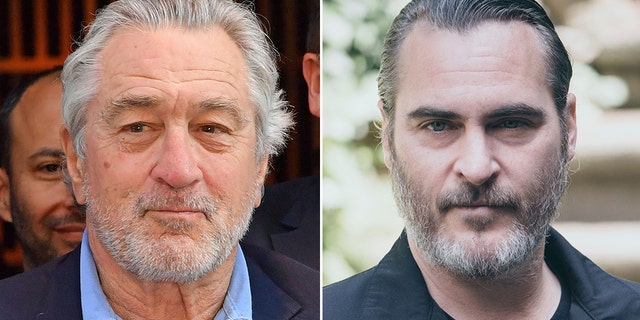 Robert De Niro could soon share the silver screen with Joaquin Phoenix.
The actor is in discussions to appear in an upcoming origin movie about the Joker, according to the Hollywood Reporter.
If De Niro strikes a deal, the 74-year-old actor would reportedly work alongside Phoenix, 43, who is set to play the title role of the DC Comics villain.
'HOME ALONE' FAN THEORY CLAIMS KEVIN MCALLISTER'S DAD IS 'A CRIMINAL FOR THE MOB'
"De Niro would [then] play a talk show host who is somehow instrumental in the Joker's origin," the magazine reported Monday.
The film will take place in the '80s and will not follow in the steps of a traditional comic-book movie, but instead appear more like a gritty crime drama, according to Variety. Filming will reportedly start in September.
JENNIFER CONNELLY TO STAR ALONGSIDE TOM CRUISE IN 'TOP GUN' SEQUEL: REPORT
Earlier this month, Phoenix admitted his role in the film, which is being directed by Todd Philips of "The Hangover" series, "scares" him.
"I take a lot of time and consideration when making decisions and what I'm gonna work on always," Phoenix told Collider. "I think [Phillips] is very impressive and he seems to have a very interesting understanding of this world and what he's trying to say... It feels unique, it is its own world in some ways and maybe, mostly, it scares the f-----g s--t out of me or something. It might as well be the thing that scares you the most."
Phoenix assured the website that Phillips' movie will be something different.
"I wouldn't quite classify this as any genre," he said. "I wouldn't say it's a superhero movie, or a studio movie or…It feels unique."
Fox News' Mariah Haas and Ryan Gaydos contributed to this report.