Rob Gronkowski may retire from NFL to pursue acting career, report says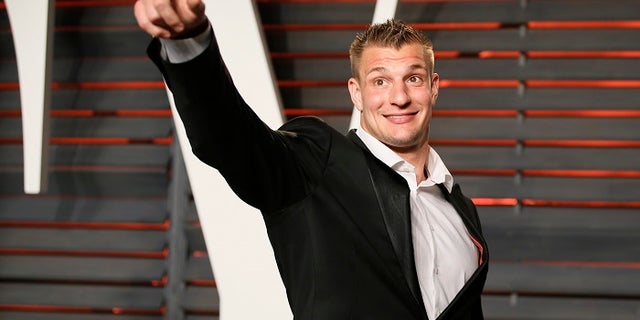 NEWYou can now listen to Fox News articles!
From the Super Bowl to the silver screen?
The New England Patriots' tight end Rob Gronkowski is reportedly mulling retirement to pursue a career in acting.
The popular player could follow in the footsteps of other famous athletes-turned-actors, including Dwayne "The Rock" Johnson, Terry Crews, John Cena, Arnold Schwarzenegger and O.J. Simpson, who had a successful Hollywood career until his downfall.
PATRIOTS' ROB GRONKOWSKI HAS HOME BURGLARIZED DURING SUPER BOWL LII
Following the Patriots' Super Bowl loss to the Philadelphia Eagles on Sunday, Gronkowski, 28, has not immediately committed to returning next season to play.
The Eagle-Tribune reported Gronkowski told friends that football injuries "have taken a toll on him."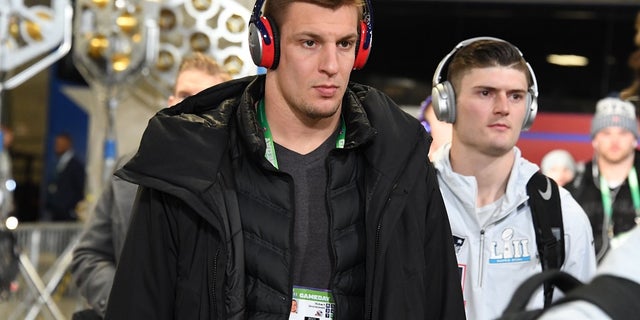 The tight end was slated to make $8 million in 2018, and his contract does not have a clause to opt-out.
When asked by Pro Football Talk about a possible retirement, Gronkowski said, "I don't know how you heard that, but I'm definitely going to look at my future, for sure. We'll sit down in the next couple of weeks and see where I'm at. I'm not ready for these types of questions right now. I'm just going to sit down, reflect on the season, talk to my teammates."
QUINCY JONES SAYS HE DATED IVANKA TRUMP, KNOWS WHO KILLED KENNEDY
Gronkowski, a two-time Super Bowl winner and five-time Pro Bowl player, has had his fair share of injuries, including in 2013 when he missed most of the season due to surgeries on his forearm, Reuters reported.
The football player has a few acting credits under his sleeve, including commercials for Tide and DraftKings.