Rita Indiana Offers Merengue, Disco & Optimistic Energy at LAMC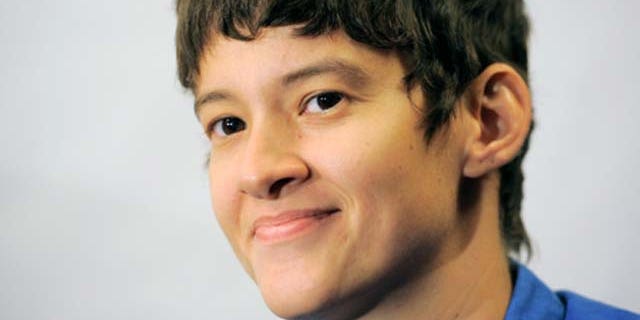 Dominican singer Rita Indiana gave her first of many performances, mixed with infectious merengue, an upbeat disco tempo and positive social energy, in advance of the the Latin Alternative Music Conference (LAMC).
The small, private gathering, sponsored by the beer giant Heineken, took place at Drom Lounge in New York City's trendy SoHo neighborhood Tuesday night.
"This song is for all the young, urban people who no one believes something will grow out of them," Indiana said in Spanish upon performing her hit "Jardinera" (Gardener). "Where no one thinks anything will grow, grass begins to flourish."
The crowd got an up-close-and-personal feel of Indiana's vibe, artistic abilities and creativity – a sneak peek of what the Dominican singer and songwriter is cooking up for her performances this week at New York City's S.O.B.s lounge.
"Sing with me!" Indiana asked her audience as the crowd began chanting with her excitedly.
She'll put on an acoustic show at S.O.B.'s and at Central Park's Summerstage, where she'll join ChocQuibTown and Tropical Dance Party DJ's Uproot Andy and Geko Jones.
After finishing her set, Indiana thanked her fans as a screen behind her began rolling the music video of her popular tune "La hora de volvé" (Time to Return). In it, the singer blends traditional Dominican music elements, such as el "merengue ripiaó," (fast paced, old school meringue) with "la güira," (metal percussion instrument played with a brush) while urging immigrants to come back home.
You can reach Alexandra Gratereaux at: Alexandra Gratereaux@foxnewslatino.com or via Twitter: @GalexLatino
Follow us on twitter.com/foxnewslatino
Like us at facebook.com/foxnewslatino