Rihanna, Chris Brown get cozy at basketball game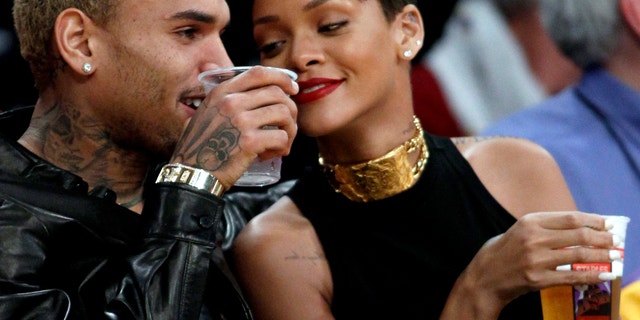 NEWYou can now listen to Fox News articles!
Chris Brown and Rihanna made sweet music yesterday in their own version of "Love & Basketball."
The on-again, off-again, on-again lovebirds were seated courtside at Staples Center in downtown Los Angeles for the Knicks-Lakers Christmas Day showdown.
Brown, 23, and Rihanna, 24, were all smiles during the game, which Los Angeles won, 100-94.
Back in 2009, Brown brutally beat Rihanna after a pre-Grammy Awards party. Brown pleaded guilty to assault. He avoided jail time in the plea deal and did probation and community service.
Click here for more on their date from The New York Post.
Should Rihanna get back together with Brown? Let us know what you think in the comments on the FOX 411 Facebook page.