Ricky Martin on Glee? Our Best Chance to Make Bilingualism Cool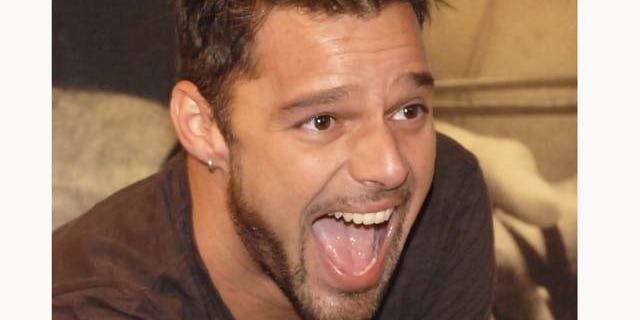 If you haven't heard that last night Ricky Martin was a guest on Glee, you were probably still hung over from the Super Bowl. I watched it and enjoyed his "La Isla Bonita" duet with Naya Rivera more than his bilingual rendition of "Sexy and I Know it," something about which most people seem to agree.
But regardless of what you thought of Ricky's performance, the choice of song or how bad Naya Rivera's Spanish pronunciation was, what I found most fascinating was that a mainstream show, with as large a following as Glee, discussed the fact that by the year 2030 the majority of Americans will use Spanish as their first language -- making it critical for every one to learn Spanish. When was the last time that you heard something like that on a TV show? Never?
Latinas Dominate Victoria's Secret Show
The fact that Glee got Ricky Martin, a Latino icon, to not only guest perform but to seriously consider having a recurring role on the show reveals how much the show understands the demographic changes and how much it wishes to attract the Hispanic audience.
The show's writers also brought to light a generalized problem in schools across the country: the fact that more often than not, Spanish teachers like Will Schuester don't speak Spanish. Underscoring Ricky's seamless bilingualism and his philosophy that people learn a language when they are doing something fun as singing were two of the show's great hits.
You can say that the performance of "La cucaracha" was a disaster, and that the rendition of LMFAO's "Sexy and I know it" was overly hyped and not that great. But I'm telling you, Ricky Martin as a former teeth model and current Chilean Spanish teacher from Ohio could be the best way yet to make bilingualism cool in this country.
Mariela Dabbah is the CEO of Latinos in College a renowned speaker, media contributor and award-winning author. Her new book Poder de Mujer will be released March 6, 2012 by Penguin.
Follow her on Twitter at @marieladabbah.
Follow us on twitter.com/foxnewslatino
Like us at facebook.com/foxnewslatino