'RHONY' star Luann de Lesseps celebrates six months of sobriety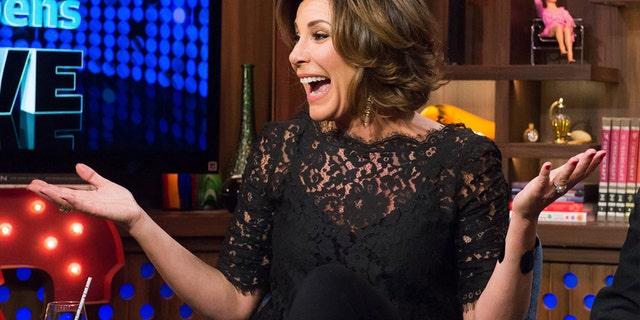 Luann de Lesseps is celebrating her sobriety.
On Monday, the "Real Housewives of New York" star announced on Instagram that she is six months sober, and was able to celebrate the milestone with her ex-husband, Count Alexandre de Lesseps, and their kids, Noel and Victoria, over the weekend in Sag Harbor, New York.
"Greatest reunion ever!" de Lesseps, 53, captioned a photo of herself holding onto her ex.
"Wonderful to spend the weekend with the kids and The Count. Also counting my blessings! Celebrating 6 months of sobriety! Happy 4th of July, everyone! @noeldelesseps @victoriadelesseps #onedayatatime #lovemyfamily #grateful #rhony #countess," she added.
Last December, the reality star checked herself into a rehab facility for alcohol abuse treatment after being arrested for disorderly intoxication in Palm Beach, Fla. on Christmas Eve.
"After the events of last Saturday night in Palm Beach, I am truly embarrassed. I have decided to seek professional guidance and will be voluntarily checking into an alcohol treatment center. I intend to turn this unfortunate incident into a positive life changing event," de Lesseps wrote on Facebook at the time, announcing that she had decided to seek help.
Since getting arrested, going to rehab, and dealing with her highly publicized divorce from ex Tom D'agostino, de Lesseps told Fox News in April that she has finally gotten a fresh start with her newly launched cabaret show #CountessAndFriends.
"I think one of the biggest things that have changed since everything went down is that I've found my passion," she shared.
And de Lesseps, who had to recently cancel one of her performances due to an illness, admitted that she was shocked by the success of her sold out show.
"I thought people would want to come, but I didn't think it would be like this," de Lesseps said.
"I've been putting all of my energy into creating a show and it's really what I needed, being able to focus on something else. It was like a Godsend that I had that."
Fox News' Morgan Evans contributed to this report.