Revamped 'American Idol' trounced by 'The Voice,' pressure grows to save 'museum piece' from 'also ran' graveyard
ABC's revamped "American Idol" was drubbed by NBC's "The Voice" on Monday night during their first head-to-head match up, putting pressure on ABC President Ben Sherwood to right the ship before it starts sinking further.
"The Voice" picked up 11.7 million viewers and a 2.3 rating among adults ages 18-49 to thump the 8.4 million viewers and a 1.8 demo rating that "Idol" picked up, according to Entertainment Weekly. Both singing competitions aired from 8-10 p.m.
The reboot's Sunday night debut was down 23 percent compared to the premiere episode of the final season on Fox, according to TheWrap. Monday's episode of "Idol" also dropped 22 percent compared to Sunday's premiere.
Syracuse communications professor and "pop culture ambassador" Robert Thompson has appeared on countless programs to analyze television and media. He thinks it's too early to call the revamped "Idol" a debacle, but acknowledges that ABC should get worried if viewership continues to trend downward. He called it an "alarming sign" that the show lost such a large number of viewers from the premiere to the second episode amid a lavish promotional campaign by ABC.
"['American Idol' was] what everyone was talking about for almost a decade but there is a sense now that it's a little bit of a museum piece"
"It's disturbing for the people at 'American Idol' to see the ratings go down from episode 1 to episode 2. It's not a good sign. That's cause for concern by everyone involved in the show," Thompson told Fox News. "There may be a point where 'American Idol' starts getting dubbed as the old-fashioned, has been, also-ran show when you've got programs like 'The Voice' that are doing much better."
ABC spent big bucks to revamp the show, which originally aired on Fox, but the show has already been plagued with negative attention, as stars Katy Perry and Ryan Seacrest have been caught up in headline-grabbing scandals.
The original "Idol" turned Seacrest into a superstar, but the ABC host has been dogged by accusations of sexual harassment leveled by his former stylist for "E! News." Seacrest has denied all allegations.
Perry, a Hillary Clinton crony-turned-judge, is mired in an ongoing battle over a property that has pitted the "Roar" pop star against a group of nuns. Two days before the highly promoted return of "Idol," an 89-year-old nun involved in the lawsuit collapsed in a courtroom and died hours after a heartfelt appeal to Perry.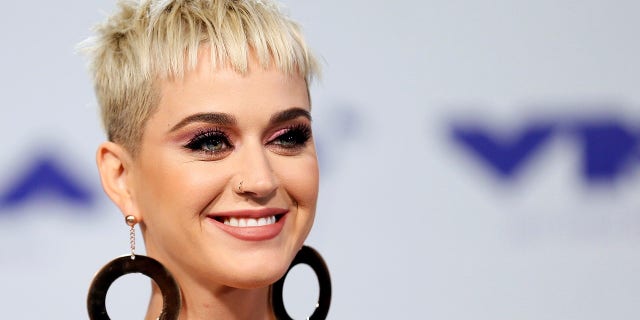 Perry's status on the show was risky for Disney before the legal battle with the religious community of women, as she is being rewarded with a $25 million salary by Sherwood – who reportedly personally signed off on the inflated wage.
"Ben Sherwood blew the budget on Katy without thinking how that would impact other areas of the show budget. He gambled on her because of her appeal to a younger audience and huge social-media following," an ABC source told the New York Post last year.
Thompson said that if the revamped "Idol" ultimately "crashes and burns" and is simply a "very expensive, one season experiment" then someone from ABC will be held accountable.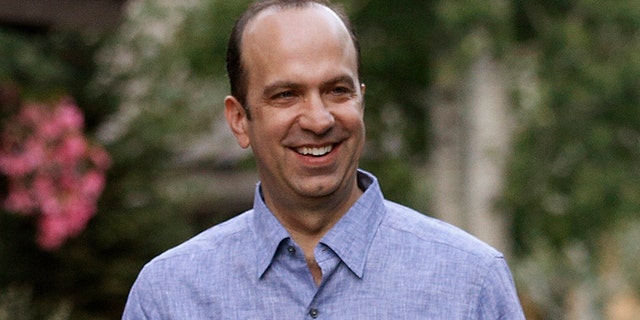 "That potentially means bad things for all of the people who were supporters of it because it was an expensive risk. Anybody who really goes to bat and really supports something that ends up not working, there is potential trouble," he said.
Fellow judges Lionel Richie and Luke Bryan were reportedly offended by the wage discrepancy, causing "huge drama" behind the scenes, although an ABC rep denied the Post's report.
"Do I think that ABC is going to keep 'American Idol' for another 15 seasons? No, I don't," Thompson said. "One of the things really stacked against it is that there really is a sense that this is a classic show. It was a huge hit, it produced some really big stars. It's what everyone was talking about for almost a decade but there is a sense now that it's a little bit of a museum piece."
"There may be a point where 'American Idol' starts getting dubbed as the old-fashioned, has been, also-ran show"
Thompson echoed many fans of the original version by noting that the show needs chemistry and excitement among judges and interesting contestants to succeed. He explained that "Idol" could outperform the majority of programs on ABC, but the network's accountant will ultimately decide if it was a wise decision to open the vault for its high-paid cast.
"What brought people in the first place was Simon Cowell's meanness. That was something new, it was different. It wore out after a while but… I don't get a sense, yet, that the three they've got now are a magical combination in the very first casting," he said. "What they need is a whole bunch of Sanjayas."
While Simon was mean, Perry may simply be awkward. One contestant has already been made "uncomfortable" when Perry surprisingly kissed him on the lips.
"I wanted my first kiss to be special," contestant Benjamin Glaze told The New York Times.
During its long run, "American Idol" launched the careers of superstars Carrie Underwood, Kelly Clarkson, Jennifer Hudson, Katharine McPhee, Jordin Sparks, Adam Lambert and Chris Daughtry, among others.
Sherwood and his ABC colleagues have to hope that the refurbished edition produces similar results before it's too late.