Report: Charlie Sheen, Brooke Mueller Could Lose Custody of Sons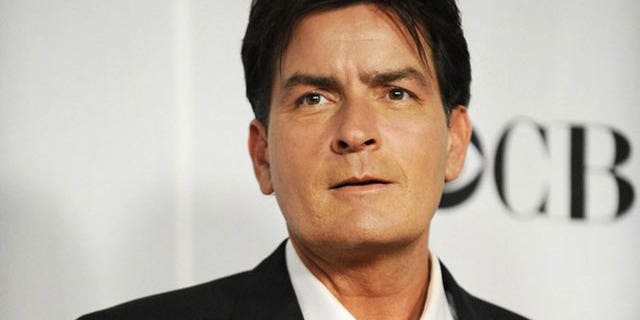 NEWYou can now listen to Fox News articles!
Charlie Sheen's Christmas Day domestic dispute has already put his career and star power in jeopardy, but new reports suggest it could also cost him custody of his twin boys.
According to a report from HollywoodLife.com, Sheen and wife Brook Mueller are being investigated by the Los Angeles County Department of Children and Family Services, which could temporarily remove nine-month-old twins Max and Bob from their custody.
Immediately following the dispute Friday, when Mueller alleged that Sheen attacked her with a knife and threatened to kill her, DCFS was alerted to the situation by Colorado police and immediately began an investigation into the matter. Sheen was arrested on suspicion of menacing, second-degree assault and criminal mischief.
RELATED: Will Charlie's TV career suffer?
Sheen, 44, has denied threatening his wife with a knife or choking her; he told officers that he and his wife had slapped each other on the arms.
But Sheen's denial likely won't be sufficient in the eyes of DCFS. Sources tell HollywoodLife.com that in all likelihood, a third party will move in with the family.
"It could be a grandmother, mother, sister, anyone with a clean record that is cleared by the court," the source said.
RELATED: Brooke Mueller Tells Police Charlie Sheen Put Knife to Her Throat
Sheen's history of domestic violence and substance abuse, coupled with Mueller's reported struggles with substance abuse could make the couple seem unfit as parents to DCFS officials, HollywoodLife.com reports.
Meanwhile, with Sheen facing up to eight years in prison if convicted, his career as a television star on the comedy "Two and a Half Men" could also be in danger. The show is consistently a top performer in ratings, but without a star, filming seems highly unlikely.
Season 7 of "Two and a Half Men" premiered in September and, in accordance with previous seasons, should be slated to conclude in May of 2010. While filming is currently down, Audiences Unlimited, which provides tickets to shows taping in front of studio audiences, lists scheduled taping dates for next month, FoxNews.com learned Tuesday.