Report: Alex Rodriguez and longtime girlfriend call it quits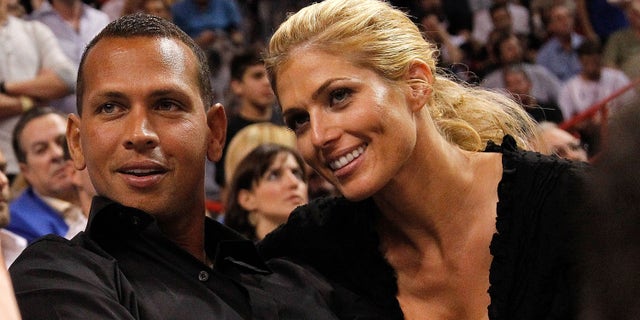 Alex Rodriguez is single once more.
The New York Yankee slugger and poster boy for steroids use in baseball has split with his girlfriend of three years, Torrie Wilson, because he was unwilling to commit, the New York Post's Page Six reported.
"Alex and Torrie would fight over his flirtations with other women, and he wasn't ready to settle down again," a source told the paper.
Another source said the couple, both 39, also split because Rodriguez is still close to his ex-wife, Cynthia Scurtis – with whom he has two daughters. Rodriguez and Scurtis divorced in 2008.
"Cynthia continues to play a large role in Alex's personal life and business affairs, even though she recently got engaged to someone else," the second source said.
Rodriguez and Wilson – a model, actress and former WWE Diva – began dating in late 2011.
Page Six reported that after their split, she stayed in Los Angeles, where she is working on an acting career, while Rodriguez returned to Miami, where he is getting ready for spring training.
The third baseman will be under the microscope this season once he returns to the Yankees later this month after a season-long suspension for his involvement in the Biogenesis Clinic scandal.
"Torrie is a lovely girl. The last thing Alex needs now is to be single, dating and distracted by women," a Yankee source told Page Six.
A rep for Rodriguez declined to comment on the split.