Rebel Wilson hits back at claims her Vogue shoot was Photoshopped, 'slimmed down'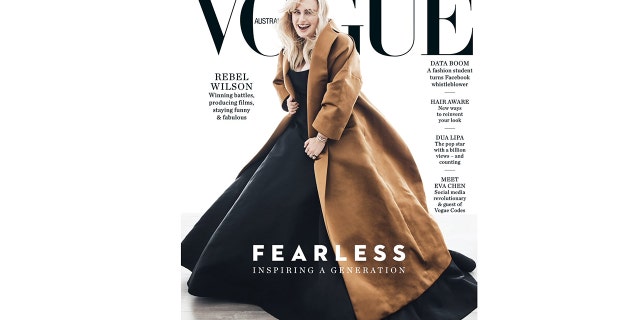 NEWYou can now listen to Fox News articles!
Rebel Wilson has responded to claims she was Photoshopped by a magazine by posting unretouched images from the shoot on social media.
The "Pitch Perfect" star shared images from her Vogue Australia shoot to her Twitter on Monday, writing that it was an "amazing experience."
But soon after posting the image, fans of the actor questioned whether the photos had been altered to show Wilson "slimmed down" and "edited."
Responding directly to one tweet, Wilson said she "ate healthy and exercised for the month before the shoot" but then "immediately after ate brownies."
The star also shared screenshots of raw pictures from the photoshoot on Instagram story, writing that while the photos were touched "a bit" they were "basically the same" as the ones that were eventually published.