'Real Housewives of Miami' star Herman Echevarria's death ruled 'natural causes'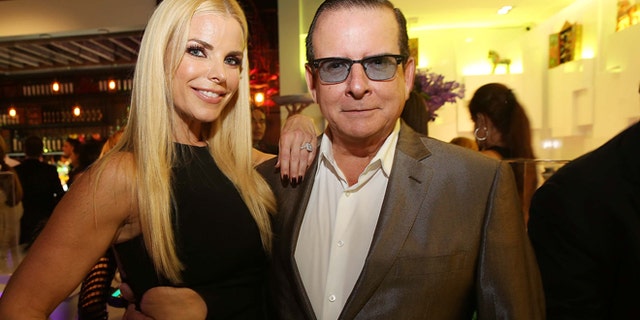 The body of Herman Echevarria Sr. was found in the bedroom of his apartment in the Epic Hotel in downtown Miami Friday.
A Miami Police Department spokesperson told Fox News Latino that foul play is not suspected, and the Miami-Dade County Medical Examiner's office told FNL that the case is closed.
Echevarria's personal doctor signed his death certificate.
Until early 2015, Echevarria was married to Alexia Echevarria of "The Real Housewives of Miami" fame. The couple was married for 15 years.
Herman and Alexia, nicknamed the "Cuban Barbie," founded Venue magazine – a Spanish language lifestyle glossy.
Family members and employees became concerned after Echevarria failed to answer his phone and did not go to work Monday.
A Cuban-American, Echevarria, 61, was also a successful local politician, serving as a Hialeah ciy councilmember from 1985 to 1997.
Alexia was his second wife. She posted a message about her ex-husband's passing on her Instagram Monday.
The two wed in the Dominican Republic in 2004.
Alexia had two children from a previous husband, Pedro Rosello – Francisco "Frankie" Rosello, 17, and Peter Rosello, 22. Theydivorced in the late 1990s.
In 2011, Frankie was riding in a car on a rainy morning when the car lost control, jumped the median and hit an oncoming SUV. He was rushed to the hospital for emergency brain surgery. He spent three months in a medically-induced coma to allow swelling in his brain to go down, followed by three more months in the pediatric intensive care unit for recovery.
On Monday, the U.S. Hispanic Chamber of Commerce released a statement praising Echevarria.
"With Herman's loss, we mourn the passing of a great friend, trusted adviser and passionate supporter," it read. "His work as a successful entrepreneur, respected business leader, philanthropist and devoted family man represented the very best of our community."
The statement went on, "His creative mind and compassionate heart were a gift to all who had the good fortune to know him."