Ray Liotta Reveals 'Brutal' Audition Process for 'Goodfellas'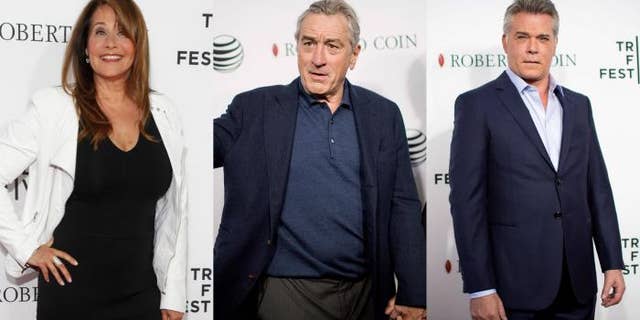 Forget about what was going on at the White House Correspondents Dinner in Washington, D.C., on Saturday night — the place to be was in New York City at the 2015 Tribeca Film Festival.
Founded by Robert De Niro, Jane Rosenthal and Craig Hatkoff in 2002 (as a result of the September 11, 2001 attacks), the Tribeca Film Festival has always celebrated a wide range of films. This year, the festival opened with a screening of "Live From New York!", a documentary commemorating 40 years of "Saturday Night Live," and continued with a 40th anniversary screening of "Monty Python and the Holy Grail," complete with a reunion of the troupe's surviving members.
So with such a phenomenal lineup, how do you close out the festival with a bang? By screening the iconic mob classic "Goodfellas" for the film's 25th anniversary. Directed by Martin Scorsese and written by Nicholas Pileggi, the film is based on the true story of mobster Henry Hill, who lived a life of crime during the '60s and '70s in New York City.
"It's a great honor to have the closing night at the Tribeca Film Festival," said actor Ray Liotta, who portrayed Hill. "Twenty-five years is really apropos, and it's a nice special event."
Liotta also told Fox News Magazine about his rigorous audition process. "It was brutal. From what I heard, I was the first person that Marty [Scorsese] met. I talked with him and then nothing happened. I think from the first time I saw him to the time I actually got the movie was about a year. It went on forever."
But for Lorraine Bracco, being cast as Hill's wife was a piece of cake. "Marty met me and gave me the role — no audition!" she exclaimed. (Not too shabby, considering she received both Oscar and Golden Globe nominations for Best Supporting Actress that year.)
And if you're wondering if the cast has kept up with each other after 25 years, Paul Sorvino says it just doesn't happen in the movie business. "Everybody thinks, 'Oh you guys are always getting together.' Well, I've done 180 movies. How are you going to keep up together with all the people you meet and become so friendly with?"
However, Sorvino went on to add that he recently saw Liotta, Bracco and De Niro a couple of months ago. "When we see each other it's like a brotherhood. It's like the time hasn't lapsed at all."
So what is it that makes "Goodfellas" a real winner after all these years? Actress Debi Mazar has one word for it: titillating. "It was more titillating when it was more of the 'wild east' back in the day," said Mazar. "Now, that period is over, and it's iconic. And I think it was very well captured in this movie."
Paul Sorvino, on the other hand, has a much simpler explanation.
"We made a wonderful movie," said Sorvino. "I was very, very happy to be a part of it and I still am … Scorsese is the best actor's director in the world — the best maybe we've ever had. There are some other great ones, like Warren Beatty, but no one tops Marty."