Rascal Flatts defends crossover country; Ashton Kutcher and Justin Moore go toe to toe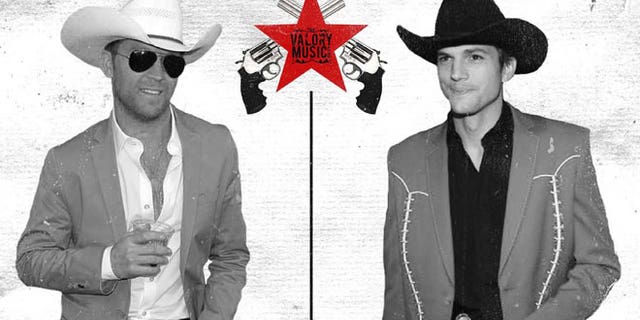 Fox411 Country has been following a big debate in country music since Ashton Kutcher touched a nerve with his campy appearance at the 47th annual Academy of Country Music Awards.
Several of the stars at the show that night thought Kutcher was mocking their music and lifestyle, and they told him so.
Fans and industry insiders alike then weighed in, some siding with the offended artists, but others going after them, saying Kutcher was one of the more "country" looking stars at a show they said had nothing to do with "real" country.
Now we bring award-winning country music group Rascal Flatts in on the conversation.
"If it's good it's good," lead singer Gary LeVox tells Fox 411 Country. "That's the best thing about country music and why everybody's trying to get in this genre. We seem to put everybody in a box… if it's this it can't be that and if it's that it can't be any of this. But did you ever think you'd hear Bon Jovi on country radio? Just as long as it's good, and there's so much great music for everybody to enjoy, we should probably not be so hard on ourselves."
[pullquote]
"We used to say a long time ago, that'd be like AC/DC telling KISS they're too rock n roll," he added. "How does that work? Just turn it up and get your dance on!"
RELATED: Rascal Flatts plays at All for the Hall benefit
As for that back and forth Ashton Kutcher sparked, it appears it's back on again.
After country singer Justin Moore exclusively told Fox 411 Country he stood by his initial Twitter remarks and called Kutcher's appearance "distasteful," Kutcher responded in kind on Twitter.
PHOTO: See the 'Moore vs. Kutcher' fight poster that Moore's label put out.
"I grew up idolizing the style of the Highway Men, Hank, Merle, Patsy Cline, Dolly. Starting to wonder if new country just doesn't get it," he tweeted. "Justin Moore calls it mocking I call it respecting your Elders. Maybe that's old fashioned. Know when to fold em brother...."
Moore has since received some support from country radio. Moore's rep put out a press release with quotes from WUBE Cincinnati's Chris Carr, who said: "There are times to bite a tongue, but I'm glad that Justin didn't."
Stoney Richards of WDSY Pittsburgh added: "Give Justin my best and tell him we stand by him…God Bless the boys who make the noise…on 16th avenue."
Will the opinions and tweets continue? Keep clicking back to Fox 411 Country to find out.