Rapper Tekashi 6ix9ine's bodyguard shot just hours after sentencing in child sex case: report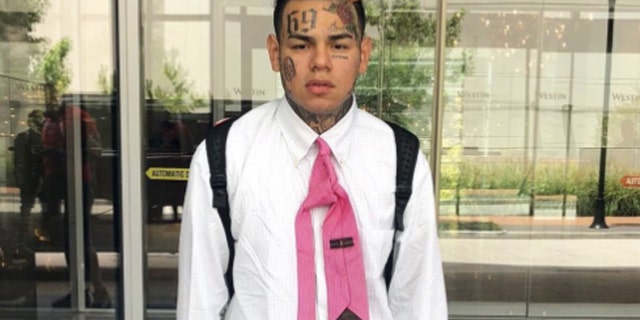 Tekashi 6ix9ine is reportedly linked to a shootout that occurred Friday in Midtown Manhattan mere hours after he was given four years of probation in a child sex case.
According to TMZ, Tekashi, whose real name is Daniel Hernandez, was celebrating his lenient sentencing at a restaurant while meeting with an executive for 10k Projects.
The outlet reports security for the executive turned away Hernandez's bodyguard and an argument ensued, at which point, a third party approached the men and fired four rounds, hitting Hernandez's bodyguard in the stomach.
The New York Police Department confirmed that there is an ongoing investigation into the matter; multiple reports say one individual was taken away in an ambulance.
Hernandez's probation sentence on Friday was issued with a stern caveat that he stay out of trouble or risk going to jail.