Rapper T.I., Wife Arrested on Drug Charges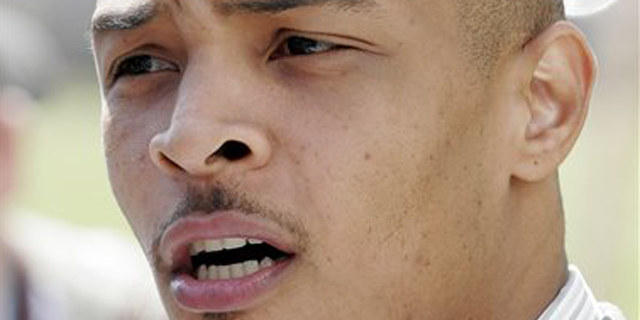 NEWYou can now listen to Fox News articles!
LOS ANGELES -- Rapper T.I. and wife Tameka Cottle were arrested late Wednesday night on drug charges after police smelled alleged marijuana coming from their car, authorities said.
The arrests for possession of a controlled substance came on Sunset Boulevard in West Hollywood during a traffic stop, Los Angeles sheriff's deputy Mark Pope told The Associated Press.
"Deputies smelled a strong odor of marijuana emitting from the vehicle," the department said. "A narcotics investigation ensued" that resulted in the arrests.
The arrests reflect that last week of socialite Paris Hilton, whose is being investigated for felony cocaine possession after a motorcycle officer smelled pot wafting from her car.
The Atlanta-based T.I., 29, whose real name is Clifford Harris Jr., and Cottle, a 36-year-old singer with the group Xscape, were booked at the West Hollywood sheriff's station and bail was set at $10,000.
Pope wasn't sure if they were still being held early Thursday morning.
T.I., who has a key role in the current top box office movie "Takers," served seven months in an Arkansas federal prison and three months in a Georgia halfway house on federal weapons charges and was released in March.
TMZ reports that T.I. is on probation stemming from the prison term.
Since then, things have been looking up for the Grammy winner.
The father of five married Cottle in late July. "Takers," a shoot 'em up about an armored truck robbery that goes bad, was released in late August, and a new album, "King Uncaged," is due later this month.