Randy Travis' nude arrest: Most embarrassing celeb DWI?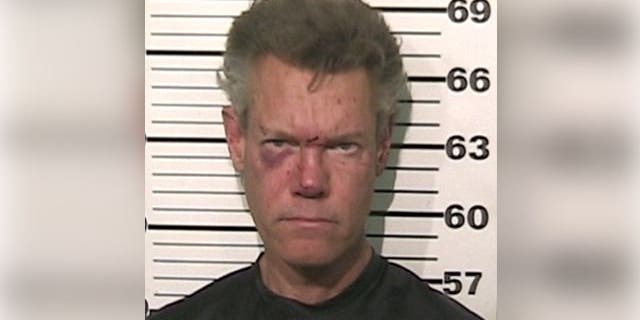 We'd be pretty darn embarrassed to be Randy Travis right now. The 53-year-old Grammy-winning country singer was charged with driving while intoxicated and threatening law officers after he crashed his Pontiac Trans Am while he was naked, according to The Associated Press. Did you catch that? The guy was driving around naked.
Travis' Trans Am reportedly veered off a roadway on Tuesday night near Tioga, a town about 60 miles north of Dallas, and struck several barricades in a construction zone.
SODAHEAD SLIDESHOW: See the most embarrassing celebrity DWIs.
"Travis had a strong odor of alcoholic beverage on his breath and several signs of intoxication," according to a statement from the Grayson County Sheriff's Office. "While Travis was being transported, Travis made threats to shoot and kill the troopers working the case."
He allegedly refused sobriety tests, and left jail on Wednesday wearing scrubs and no shoes. The singer was also cited in February for public intoxication.
PHOTOS: See the latest celebrity pictures to hit the Internet.
From Travis to Nick Nolte to Bill Murray, let us know: Who had the most embarrassing DWI?