Queen's mega-hit 'Bohemian Rhapsody' is 20th century's most streamed song
British band Queen's most well-known tune, "Bohemian Rhapsody," has become the 20th century's most streamed song.
Universal Music Group said the song has been streamed more than 1.6 billion times globally on streaming platforms such as Spotify. The song which was recorded in 1975 reached number one on the charts twice in the United Kingdom in the years 1975 and 1991, The Guardian reported.
GOLDEN GLOBES NOMINATIONS INCLUDE 'VICE,' 'BLACK PANTHER,' 'A STAR IS BORN'
The song reached new popularity following the film "Bohemian Rhapsody" which chronicled the band's success. The movie is also a success and has grossed more than $173 million domestically, according to Box Office Mojo. The film is currently in theaters and received a best picture drama Golden Globe nomination. Rami Malek, who portrayed Queen frontman Freddie Mercury in the film, received a Golden Globe nomination as well.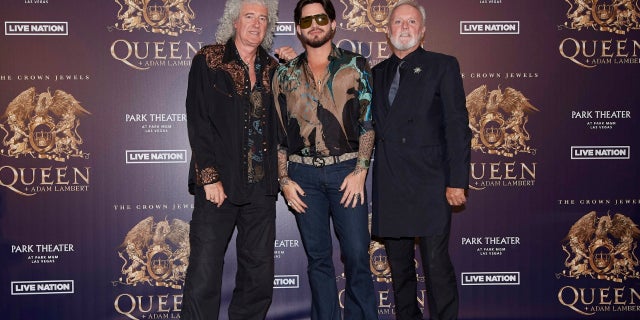 The band's guitarist, Brian May, said in a statement that he was "very happy" to hear the song was still successful.
FREDDIE MERCURY 'BOHEMIAN RHAPSODY' DEFIES EXPECTATIONS, SOARS TO NO. 1 OVER THE WEEKEND
"So the river of rock music has metamorphosed into streams! Very happy that our music is still flowing to the max!" May said in a statement, according to The Guardian.
Other songs that were close to being the most streamed of the 20th century include Nirvana's "Smells Like Teen Spirit" and Guns N Roses' "Sweet Child O'Mine."