Publicist to the stars Nanci Ryder reveals she has ALS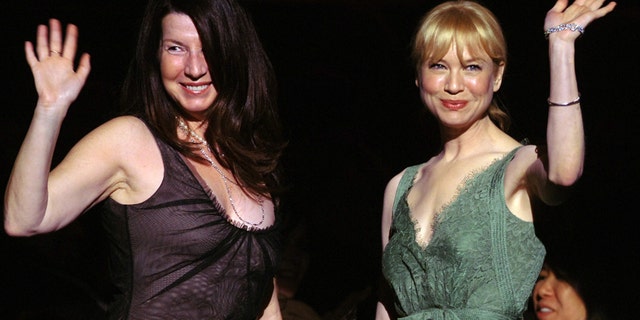 A publicist who has represented A-listers like Reese Witherspoon and Leonardo DiCaprio has announced she has been diagnosed with ALS.
Nanci Ryder, who worked for BWR Public Relations, revealed to The Hollywood Reporter that back in August her doctors told her she has ALS, or Lou Gehrig's disease, which is a fatal progressive neurological disease.
"Unless they find a cure, it's terminal," she told THR, with her close friend and former client Renee Zellweger by her side. "They haven't told me that I'm terminal, but the disease is. Eventually. Look, there is Stephen Hawking, and I hear stories about people who have had it for 10 years. You don't know. But if you look it up on the Internet, it says 'progressive and terminal.' So you fight. That's it."
The list of big-name clients Ryder has worked with includes stars like Katie Holmes, Mila Kunis, Sarah Jessica Parker and Rose McGowan. Michael J. Fox was her first client, and she counts Courteney Cox and Viggo Mortensen among her close friends.
In August, she left BWR Public Relations after she found out about her diagnosis. She told THR leaving was hard, since she loved the profession.
"I was the least likely to succeed," Ryder said of her family. "I didn't go to college. I got married at 19. I moved out [to Los Angeles] and had no job, but I found this and loved it. And when you find the right thing, it's amazing. It becomes an addiction."
ALS made headlines this year when the "Ice Bucket Challenge" went viral, which was part of campaign to raise awareness about the disease and prompt donations to the ALS Association. Dozens of stars posted viral videos of themselves dumping buckets of ice water over their heads and challenging other celebs to do the same—all to support the movement to teach more people about ALS and raise money toward finding a cure.
Click here to read Ryder's entire interview in The Hollywood Reporter.