Public viewing held for former Kris Kross rapper Chris Kelly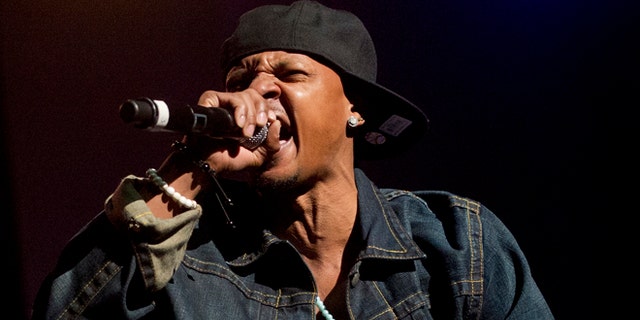 ATLANTA – An uncle of former Kris Kross rapper Chris Kelly was among the mourners Wednesday at an Atlanta funeral home and said his nephew was a good person who loved his family and was very devoted to his mother and grandmother.
"He will be very missed, especially within our family," Lemar Williams said outside the Murray Brothers Funeral Home. "To the world he was Kris Kross, but to us he was just Chris."
The 34-year-old was found dead May 1 of a suspected drug overdose. Williams and Kelly's mother, Donna Kelly Pratte, told authorities Kelly had a history of drug abuse and experienced similar episodes in the past, according to a police report.
Kelly loved music from an early age and would listen to Michael Jackson and mimic his dance moves, Williams said. He loved Atlanta and never wanted to live anywhere else.
Kriss Kross was introduced to the music world in 1992 by music producer and rapper Jermaine Dupri after he discovered the pair at Greenbriar Mall in southwest Atlanta. Kelly performed alongside Chris Smith, who known as "Daddy Mac."
The duo wore their clothes backward as a gimmick, but they won over fans with their raps.
Their first, and by far most successful song, was "Jump." The hit, off their multiplatinum 1992 debut album "Totally Krossed Out," featured the two trading verses and rapping the refrain, the song's title. The duo had surprising maturity in their rap delivery, though the song was written by Dupri. It would become a No. 1 smash in the United States and globally, and one of the most popular of that year.
Williams declined to speak about any recent troubles his nephew might have had, but said Kelly was preparing to make a comeback. Earlier this year, Kris Kross performed together to celebrate the anniversary of Durpri's label, So So Def.
Ojeifua Sanni, a fan of Kris Kross, remembered getting his first CD ever on his 12th birthday -- Kris Kross' "Young, Rich & Dangerous." Sanni had been revisiting Kris Kross' music recently during a period of nostalgia.
"When I heard he died, it way too close to home," Sanni said.
Kelly's funeral is scheduled for Thursday at Jackson Memorial Baptist Church in Atlanta.