Priscilla Presley says her teenage years were 'stolen' from her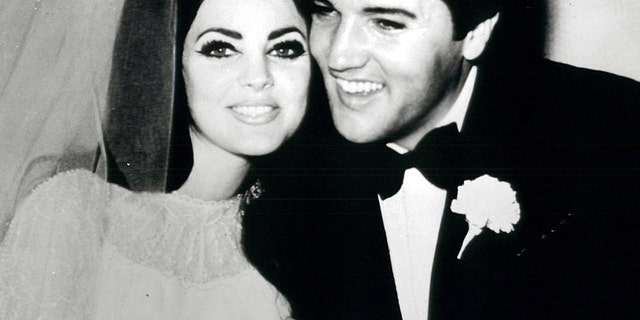 Priscilla Presley says her teenage years were "stolen" by her life with Elvis Presley.
The actress, now 71 years old, opened up about the difficulties of being married to the musical icon on ITV's "Loose Women" on Wednesday, admitting that he never once saw her without make-up.
EXCLUSIVE: Priscilla Presley Celebrates New Elvis Album, Teases Duet With Michael Buble
"Some can't have the truth," she said. "I always had a little bit of make-up. He never wanted to see me getting dressed, he wanted to see the end result."
Priscilla, who began her relationship with Elvis at age 14 and married him at age 21, confessed that he would even pick out her clothes and go shopping with her. "I realized that I don't know who I am," she shared.
"I didn't have my teenage years as a normal girl, obviously, so I had to adapt. So I just kind of followed what he did," she explained. "I mean, you lived his life. You honestly didn't have your own life… So you really kind of lost yourself."
"The times when he was touring, I would go to dance class," Priscilla described of how she started to form her own identity. "I started realizing that women have their own life."
WATCH: Tour Graceland On the Anniversary of Elvis' Death
Priscilla was 27 years old when she and Elvis divorced, though she says they still remained close.
"I did not divorce him because I didn't love him. He was the love of my life, but I had to find out about the world," she admitted, noting that they left the courthouse holding hands.
Watch Priscilla's interview below:
WATCH: Lisa Marie Presley Files for Divorce From Michael Lockwood After 10 Years of Marriage
ET sat down with Priscilla last month at Graceland's Guest House, where she spoke more about Elvis and revealed a side to him that fans didn't often get to see.
"Elvis was extremely sensitive," she shared. "You know, you see him singing on stage and he has so much charisma, so much power. He was like a wild tiger coming out of a cage on stage… oh my gosh, to see him perform it was an experience. But Elvis on the side was a very sensitive and very caring human being, and he cared a lot about people."
"The vulnerability, the sensitivity, the generosity, he was just so complete as a human being," she added.