Princess Diana's butler Paul Burrell turned away from royal wedding by security: report
NEWYou can now listen to Fox News articles!
Princess Diana's butler Paul Burrell was turned away by security at Saturday's royal wedding between Prince Harry and Meghan Markle, a report stated.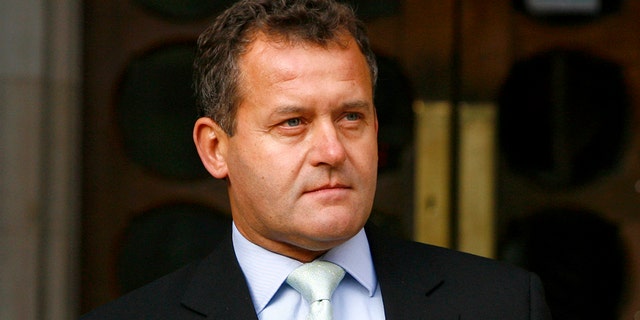 Burrell, 59, was captured looking angry as security guards walked him from St. George's Chapel at Windsor Castle on Saturday. The Daily Express reported witnesses caught Burrell having a heated exchange with security guards at the chapel before he was ushered away.
MEGHAN MARKLE AND PRINCE HARRY: A LOVE STORY
Burrell said in an interview Friday with ITV that Princess Diana's "spirit" was at the chapel on the day of the royal wedding.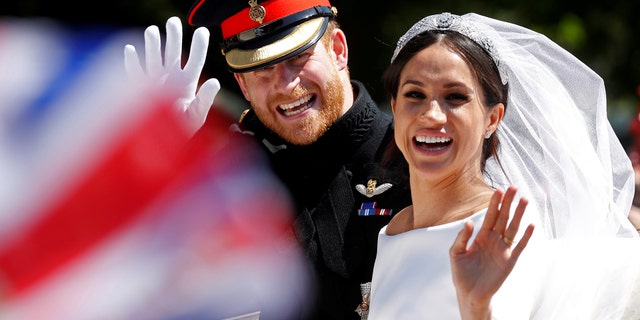 "She's [Diana] here with me today in this beautiful sunshine on the Long Walk," Burrell told ITV. "I'm wearing the links that she gave me – very special links. I'm wearing a tie that she gave me to go to Egypt, and of course a white rose, which is symbolic of Diana."
MEGHAN MARKLE, PRINCE HARRY MARRY AT ST. GEORGE'S CHAPEL IN FRONT OF A-LIST GUESTS, ROYAL FAMILY
Burrell was Diana's butler from 1987 until her death in 1997. He was blacklisted by the royal family following appearances on reality shows and for keeping some of Diana's possessions.
Royal wedding guests inside the chapel included David Beckham, Oprah Winfrey, George Clooney and Elton John. The prince and Markle tied the knot Saturday in a highly anticipated wedding seen by many around the globe.
Fox News' Leora Arnowitz contributed to this report.