Prince's heirs sue Walgreens, Illinois hospital over musician's care during his first overdose
Prince's heirs filed a wrongful death lawsuit Monday against Walgreens and the Illinois hospital that treated the musician after he suffered an opioid overdose a week before his 2016 death.
The suit filed in Cook County alleges a doctor and pharmacist at Trinity Medical Center in Moline failed to appropriately treat and investigate Prince's April 15, 2016, overdose, and that he died "as a direct and proximate cause of one or more … deviations from the standards of care."
The suit also accused Walgreens and pharmacists at two of its Minnesota branches of "dispensing prescription medications not valid for a legitimate medical purpose."
KATE MIDDLETON, PRINCE WILLIAM LEAVE HOSPITAL AFTER WELCOMING BABY BOY
Prince was 57 when he was found alone and unresponsive in an elevator at his Paisley Park studio compound in suburban Minneapolis on April 21, 2016. An autopsy found he died of an accidental overdose of fentanyl, a synthetic opioid 50 times more powerful than heroin.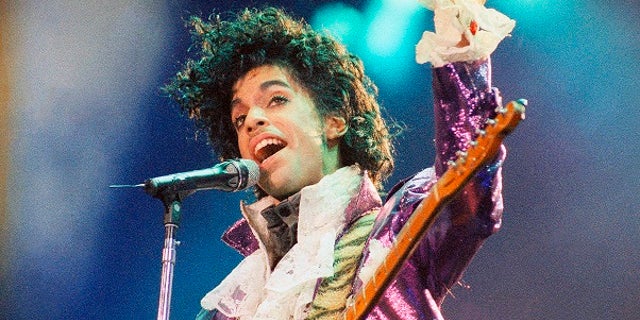 Authorities said it was likely Prince didn't know he was taking the dangerous drug, which was laced with counterfeit pills made to look like a generic version of the painkiller Vicodin. The source of those pills is unknown and no one has been charged in Prince's death.
A week before he died, Prince passed out on a flight home from an Atlanta concert and the private plane made an emergency stop in Moline. The musician had to be revived with two doses of Narcan, a drug that reverses effects of an opioid overdose.
At the medical center, Prince refused medical tests but was asked what drugs he took. Documents showed a pill he had with him, which was marked as Vicodin, was sent to the pharmacy for testing. A hospital pharmacist said it appeared to be Vicodin and returned it to Prince.
PRINCE THOUGHT HE WAS TAKING VICODIN, NOT FENTANYL; NO CHARGES FILED IN HIS DEATH
Prosecutors said last week that no chemical testing was done on the pill, but evidence suggested it was counterfeit and laced with fentanyl.
The lawsuit alleges the pharmacist and emergency room physician, Dr. Nicole Mancha, failed to timely diagnose and treat the overdose and failed to provide appropriate counseling.
The allegations against Walgreens stem from prescriptions that were dispensed to Prince, but written under the name of his bodyguard, Kirk Johnson. Authorities said Dr. Michael Todd Schulenberg admitted that he prescribed oxycodone to Prince under Johnson's name to protect Prince's privacy. Schulenberg disputes that, but paid $30,000 to settle allegations the drug was prescribed illegally.
Alexander Stein, a professor at Brooklyn Law School, told The New York Times the case would "very difficult" to win in most states, but Illinois is "pro-patient."
Representatives for Walgreens and the hospital's parent company declined to comment on the suit. Prince's heirs said they would comment on the case when the time is right.
The Associated Press contributed to this report.