Priceline is killing off William Shatner: Funniest celebrity TV commercial?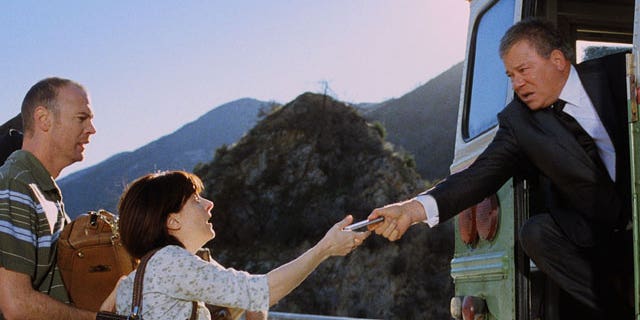 William Shatner has been the Priceline guy for as long as we can remember. But now his character is biting the dust ... literally. In what appears to be Shatner's final ad for Priceline, "The Negotiator" falls off a bridge -- but not before rescuing a group of vacationers from a plummeting bus.
SODAHEAD SLIDESHOW: See the funniest celebrity TV commercials.
"Save yourselves -- some money," he says, handing his cellphone to a passenger before plunging to his death. Not surprisingly, 80-year-old Shatner has sense of humor about his demise. "I'm in grief mode," Shatner jokingly told The Associated Press. "It's not the first time I've had an iconic character die off," he added, referring, of course, to Kirk's death in 1994's "Star Trek: Generations."
Shatner has been shilling for the discount travel website for 14 years, but it was time for a change, Christopher Soder, CEO of Priceline.com North America, told the AP. "The challenge is harder to get people's attention than it used to be. … So we decided to do something really over the top to get the message across," he said -- like killing off their 80-year-old spokesman. Soder also hinted that the ad may be shown during the Super Bowl
PHOTOS: See the latest celebrity pictures to hit the Internet.
From Shatner's last bus ride to Keanu Reaves eating Corn Flakes, let us know: What was the funniest celeb TV commercial?