'Pretty Wild' Star Alexis Neiers Gets Jail Time for Orlando Bloom Burglary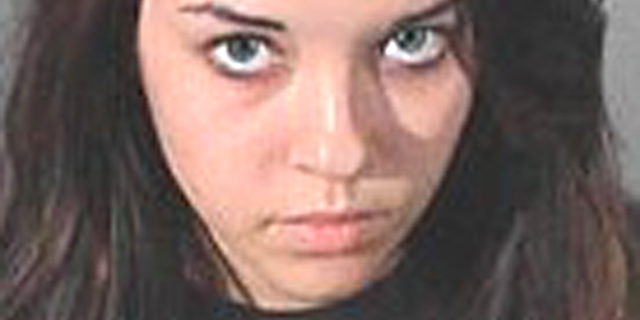 A reality starlet accused of burglarizing Orlando Bloom's house pleaded no contest Monday to felony burglary and was sentenced to up to six months in county jail after reaching a deal with prosecutors.
Alexis Neiers, 18, an aspiring model who has been the subject of the E! Entertainment Television reality show "Pretty Wild," entered the plea shortly before her trial was slated to begin. Bloom, star of the "Pirates of the Caribbean" and "Lord of the Rings" film franchises, had been expected to testify.
As part of the deal, Neiers was sentenced to three years of formal probation and six months in county jail for the July break-in. She also agreed to stay away from Bloom and his Hollywood Hills home.
She will begin serving her sentence June 24. She had rejected plea deals that required jail time but was facing up to six years in state prison if convicted at trial.
She could be sent to state prison for two years if she violates probation, Los Angeles Superior Court Judge Peter Espinoza said.
"After lengthy considerations and fighting the best pretrial fight we could, we decided it was in Alexis' best interests to take responsibility for her small part in this incident," her attorney Jeffery K. Rubenstein said.
Neiers is among six people accused of targeting homes of celebrities such as Paris Hilton, Lindsay Lohan and Rachel Bilson and stealing millions in jewelry, clothing and other luxury goods.
Some of the items pilfered from Bloom's home, including two expensive watches, have not been recovered. Neiers may be responsible for part of up to $680,000 in restitution that may be ordered to be paid in the case, but her share may also be deemed minimal.
Three of the other people charged in the burglary at Bloom's home have not yet gone to trial. Neiers told police she was drunk when she went to the house and didn't take anything there.
Rubenstein said Neiers is planning to move on with her life and will not have any involvement in the other burglary cases.
Rubenstein said Bloom's expected testimony was a factor in Neiers' plea.
"Orlando Bloom's willingness to come testify did not help our case," Rubenstein said. He added that prosecutors appeared to have enough evidence to convict Neiers.
"We thought this was a just result," Deputy District Attorney Sarika Kim said after the hearing.
A preliminary hearing for the remaining defendants is scheduled for May 25.