Playboy model Jordan Emanuel named 2019 Playmate of the Year
Jordan Emanuel, a Bunny at New York City's Playboy Club, has earned the coveted title of Playmate of the Year, Fox News learned Thursday.
"Jordan embodies everything we value at Playboy: she advocates for equality and sexual freedom, she speaks out on what she believes in, and she's committed to lifting up the voices of other," the men's lifestyle magazine announced on Instagram.
FIRST HOOTERS GIRL LOOKS BACK AT HER SUCCESS
Following the announcement, Playboy revealed it is donating $10,000 to Women With Voices, a non-profit organization co-founded by the model that "provides support, guidance and resources for women, and whose services include workshops, wig donations for women battling cancer, counseling sessions and more."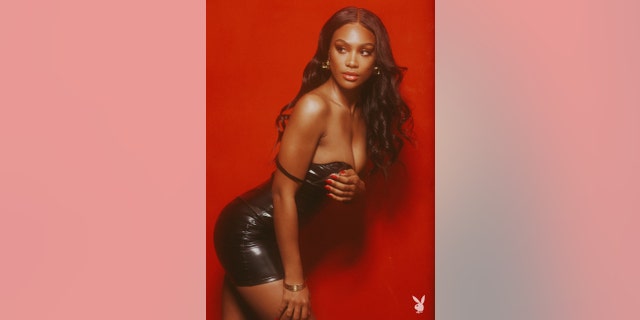 The last black Playmate of the Year, a distinction started in 1990, was Eugena Washington in 2016.
Emanuel told Playboy she felt "immense pride" in the honor, noting the publication's first black Playmate ever was in March 1965, during a time of great racial divide in the U.S. She hoped her image would send a positive message to others.
"For me to reach this accomplishment now – when according to a 2018 NPR piece black women are among the least desirable to date, when people continue to behave as we are good enough to sleep with but to go out with, that we are side chicks and not wives, that we are fetishes and not humans with feelings, that our melanin makes us less attractive – is an honor I will forever hold close to my heart, not just for myself but for all other black girls who are left to question their beauty," said Emanuel.
PLAYBOY MODEL JORDAN EMANUEL: 'IT'S EMPOWERING'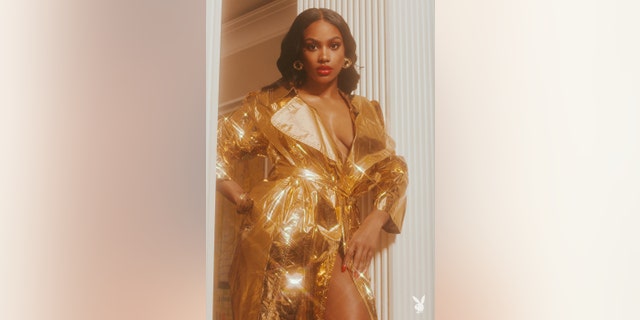 But Emanuel's rise to stardom with the help of Playboy wasn't always easy. She admitted her intelligence has been questioned by others just for being associated with the iconic brand back in 2018, when she was first named a Playmate.
"My intelligence was called into question when Playboy revealed that I was the December 2018 Playmate and I was told by another woman that I was less intelligent because I had used my body to make money," she said. "I was taken aback. It was a response I wasn't anticipating, as I didn't see the correlation between nudity and education."
"… I am a woman who has suffered from anxiety and depression," Emanuel continued. "A woman who, through her nonprofit, is actively working for social change. I sit and ward off questions like 'How is being nude empowering' 'How can little girls look up to you?' My answer: I empower myself and others by using Women With Voices, Playboy and any other outlet to encourage people to unite, learn and follow what they know is true is to their heart, because I am a woman with a voice. I am a woman who is proud of her body, her sexuality, her mind, her capacity for compassion."
Back in December, Emanuel told Fox News she wasn't worried that the recent reopening of the Playboy Club had ruffled some feathers.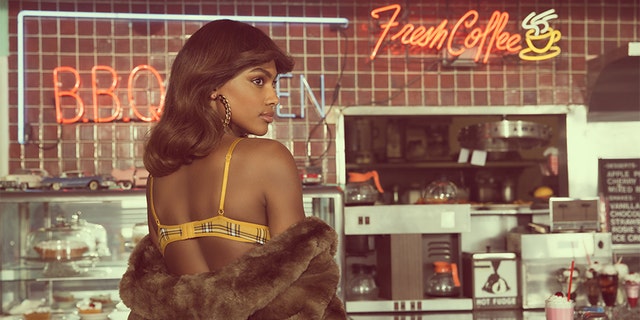 PLAYBOY INTRODUCES NEW PLAYMATE OF THE YEAR
More than 30 years after the original nightlife hotspot closed in Manhattan, the playground of the elite opened its doors again. And while fans of Playboy were eager to see the Bunnies up-close again, The Guardian labeled the Playboy Club and it's cottontail-wearing servers "tone-deaf" at the height of the #MeToo and Time's Up movement.
The New York Times pointed out the criticism echoed when Gloria Steinem famously went undercover for Show Magazine and wrote a damning two-part tell-all detailing her time as a Bunny in 1963.
The first Playboy Club opened in 1960 in Chicago, The Guardian noted, and a slew of others followed in cities across the country. New York City got its own version in 1962. The New York City, Los Angeles and Chicago clubs were last of the company-owned clubs (some were franchised, it noted) to close in 1986.
In 1986, Hefner admitted to the New York Times that while the Playboy Bunny had represented "a wonderful time of social and sexual change," as well as "a time of play and pleasure," it had also become "a symbol of the past."
BETTIE PAGE'S 'LOST YEARS' REVEALED
At the time, Emanuel told Fox News there shouldn't be concern over the new club's intentions because it's a liberated, empowering space for its new Bunnies and female fans.
"Honestly, I'm a little confused about the confusion," Emanuel told Fox News. "I think it gets tough when people try to define what empowers someone else. I think for all of the Bunnies like myself, we feel empowered by utilizing our friendliness, utilizing our brains and utilizing our beauty to provide a wonderful experience for people who are coming into the club. And I think people get too close-minded in thinking that people can't be empowered by using those skill sets."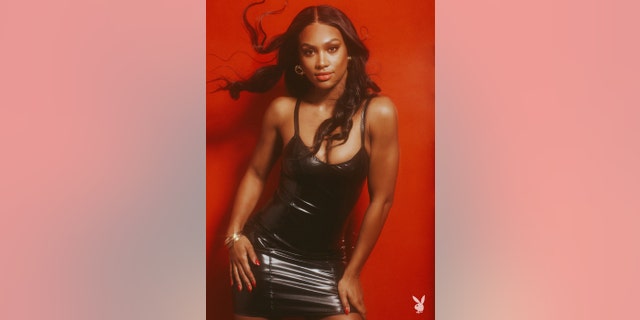 The Baltimore native added she often gets approached at the club by other women who admire the classic costume.
"To get my attention, they love tooting the tail," said Emanuel. "And it's mostly women actually, which was surprising to me. But they love the tail, and they love the ears."
CLICK HERE TO GET THE FOX NEWS APP
Despite the newfound role and attention, Emanuel said she was stunned to see her racy pictorial in the November/December 2018 issue of Playboy, but is grateful to be associated with a magazine that has shared its platform with minorities long before other mainstream outlets did.
Emanuel, who studied broadcast journalism long before she discovered modeling "by accident," said Playboy's contributions to pop culture history have resonated with her.
"It's empowering for multiple reasons," she said on being a Playmate. "The literature, the level of articles, the people who've been interviewed in Playboy alone stands out to me, empowers me in that sense. The imagery, the beauty of the imagery. To be among those beautiful women is hugely flattering to me, and something I'm really proud and excited to be among these amazing talents.
"In terms of even racially speaking, Hugh Hefner and Playboy have been a huge brand that supported minorities, and diversity, and have accepted, supported and fought for us. That's really huge for me. It's empowered me from every side of the spectrum."