Plastic surgeon stages 'fashion show' to display his work outside New York Fashion Week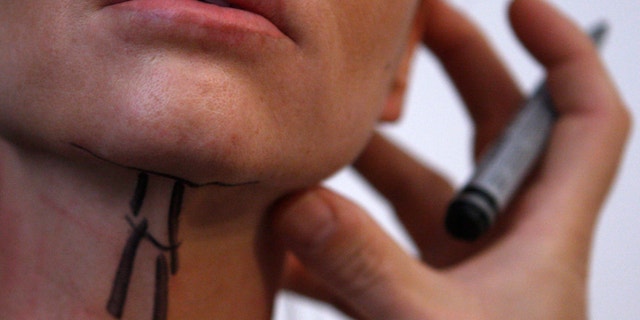 Is plastic surgery an art form just like fashion? Apparently one delusional surgeon thinks so.
A New York City doctor set up a makeshift runway right outside the famed Lincoln Center tents to show off 50 of his plastic surgery patients during a Fashion Week show.
"There are[a] lot of trends out there. One is the clothes you wear. Another is the face and body you wear," Dr. Ramtin Kassir told The New York Daily News. "Just like Ralph Lauren introduces his new line, what I am introducing is esthetically pleasing plastic surgery."
Kassir's "models" walked the catwalk on Tuesday evening in the "Faces of Beauty" show, which was not officially associated with New York Fashion Week in any way. They showed off the surgeon's "designs" and posed alongside images of their pre-surgery selves to show off his work.
Click here for more on the story from The New York Daily News.