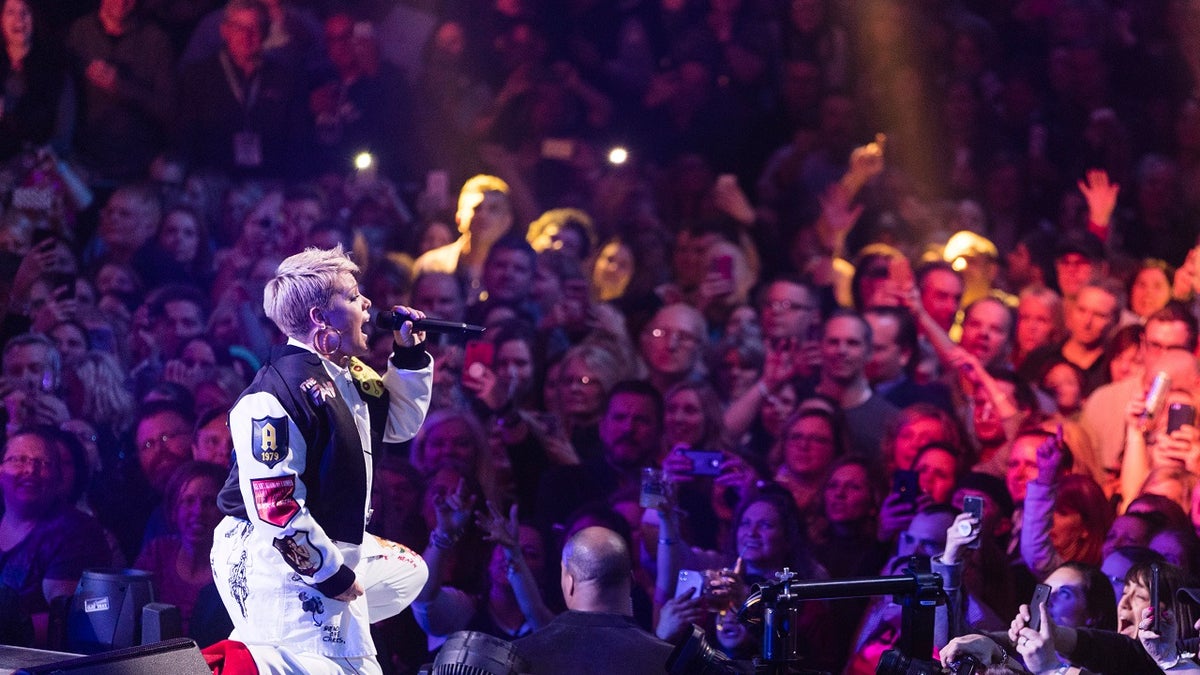 Pop star Pink, while battling the flu, powered through a pre-Super Bowl concert on Friday in Minneapolis.
She still brought her signature high-flying athleticism during her pounding jam, "So What," but had to rely on her backup singers for some of the songs.
"I'm not going to sound like (crap) all night because you guys are going to help me," the 38-year-old singer said. "We're going to rock the (expletive) out and have a good time."
Pink will sing "The Star-Spangled Banner" on Sunday's Super Bowl game at the U.S. Bank Stadium in Minneapolis, where the New England Patriots will take on the Philadephia Eagles.
She grew up about 30 miles from Philadelphia and gave a shout-out to the City of Brotherly Love during the show.
The energetic performer wore a loose white top with pants and red heels as she ran across the stage, kicking off the show with her hits, "Get the Party Started," "Who Knew," and "Raise Your Glass."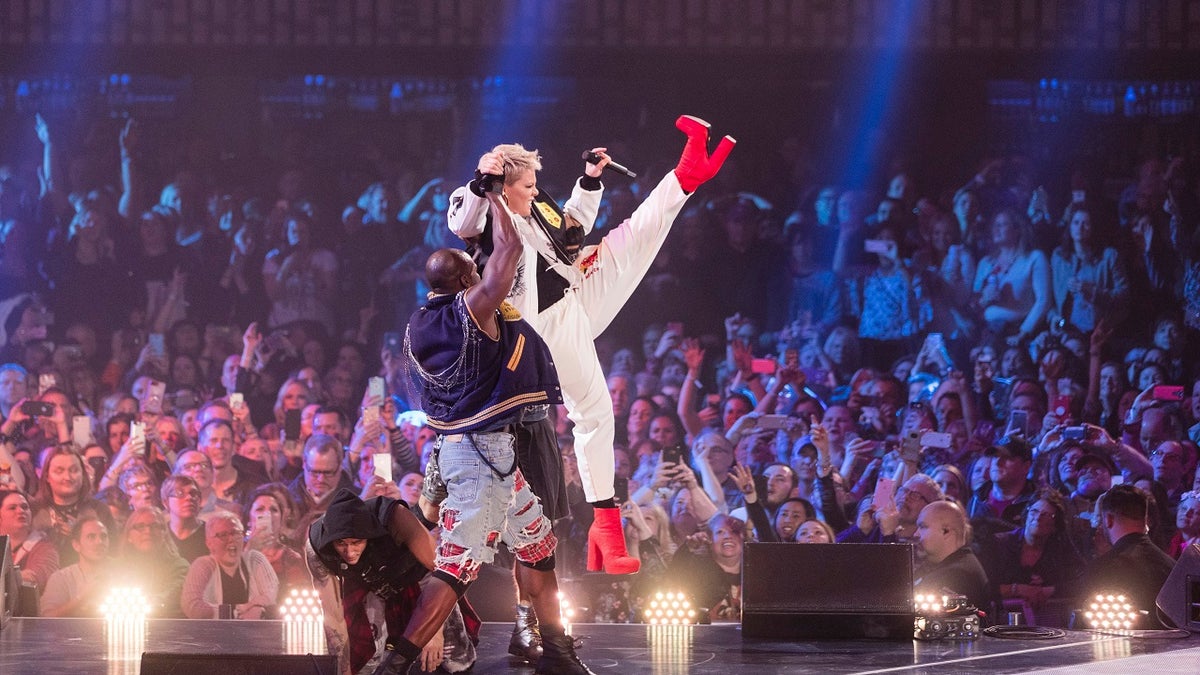 Despite feeling under the weather, she was spirited during her cover of 4 Non Blondes' "What's Up," a crowd favorite.
"We're gonna wake up the entire neighborhood," she said before powering up her vocals for the song.
The Associated Press contributed to this report.