Phil Collins buys Jennifer Lopez's former mansion, Banderas and Griffith sell LA house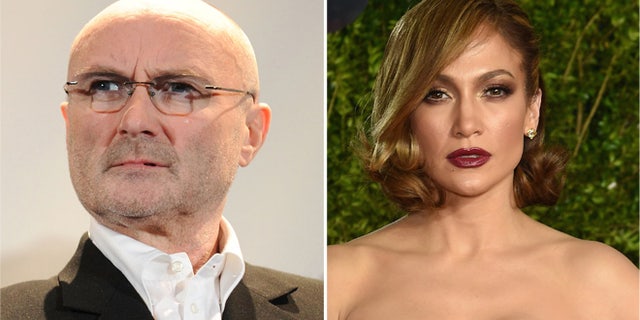 NEWYou can now listen to Fox News articles!
What do Phil Collins and Jennifer Lopez have in common? A seven-bedroom mansion in Miami Beach.
According to the Miami Herald, the British-born rocket purchased a 12,150-square-foot villa that was once owned by Jenny from the Block for about $33 million.
Along with the seven bedrooms, the villa at 5800 North Bay Rd. includes 200 feet of bayfront, a wine cellar, a summer kitchen and a pool.
"The grounds are the star of the whole thing," broker Nelson Gonzalez, who represented the seller told the Herald. "The lot is about 53,000 square feet with a downtown view and the previous owners brought in about 80 royal palm trees and it luckily already had two beautiful huge banyan trees. There's also a 6,000-gallon Japanese koi pond."
The Herald reported that Lopez had sold the mansion in 2005 for $13.9 million to healthcare entrepreneur Mark Gainor and his wife Elyse. The couple then listed it for $40 million in 2010.
In other real estate news, actors – and former couple – Antonio Banderas and Melanie Griffith have sold their marital home in Hancock Park, California for nearly $16 million.
The 1925 mansion was designed by Hoover Dam architect Gordon B Kaufmaan and the former couple combined two properties to create the 1.5-acre site, the Los Angeles Times reported.
It boasts hand-stenciled coffered ceilings, vaulted beams and wood-paneled ceilings with a two-story banquet hall and a two-story kitchen. Within the 15,100-square-feet, three-story living space there is also a paneled library, a recording studio, a gym, elevator, 4 fireplaces, 13 bedrooms and 11 bathrooms.
Griffith and Banderas, who are in the midst of a divorce, bought the property for $4.2 million in 1999 and spent $1.3 million a year later for an adjacent lot.
Like us on Facebook
Follow us on Twitter & Instagram