Penn Badgley talks 'Gossip Girl' reboot rumors, playing a creepy stalker in 'You'
Penn Badgley is going to the dark side.
The 31-year-old actor, best known for starring as Dan Humphrey in the teen drama "Gossip Girl," is taking on the role of a maniacal stalker who uses social media as his playground in Lifetime's new series, "You."
While Badgley is feeling good about playing bad these days, fans of "Gossip Girl" continue to hope the popular series, which aired from 2007 until 2012, would be rebooted.
Badgley told Fox News it's not going to happen — at least not anytime soon anyway.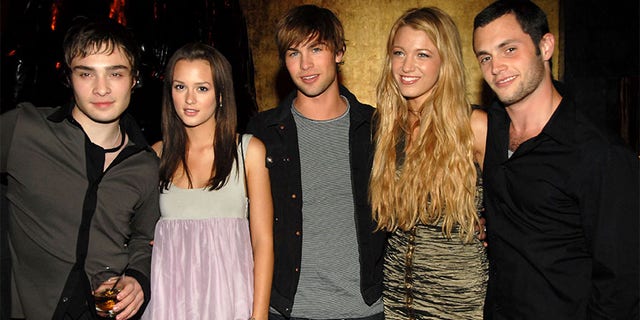 "I don't think that could happen for maybe another 10 years because if you look at the shows that are being rebooted, they're much older," said Badgley. "I don't think any of us are interested in that, the creators or the cast."
Still, he insisted he doesn't regret playing Humphrey, a character who isn't too different from his new Joe Goldberg, a creepy bookstore manager who relies on the Internet to make the woman of his dreams fall in love with him.
"I just think of the experience [in 'Gossip Girl'] as one that I'm ultimately really grateful for. … You do anything for six years and… you have every high, you have every low, you have everything in between. … Can you say anything one dimensional about an experience you shared for most of your 20s, and which so far has defined your relationship to every person who doesn't know you?
"I love it, and I ultimately love Dan. I think Dan is also insane, and I think in some ways… Dan was one or two steps away from this character, so it's kind of an interesting progression."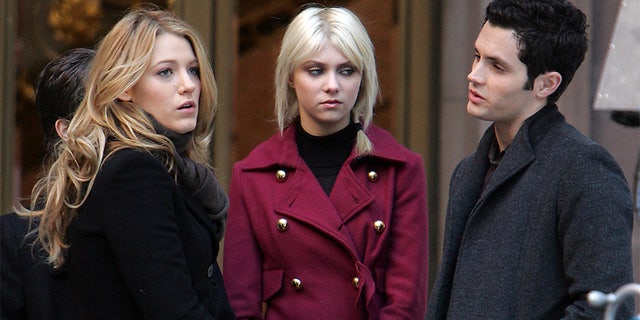 But when it came to becoming Goldberg, Badgley found inspiration in two seemingly unlikely sources — the music of Michael Jackson and Prince. He explained some of their tracks explores how love can quickly become a powerful obsession.
"I think what I started to understand was that if we are to follow the logic of a lot of our pop culture definitions and ideas of love, we might discover that they're insane," he explained. "That they're maniacal, obsessive, possessive, potentially abusive… some of the worst things, we don't realize. Like the best pop songs, they last for three minutes, and they make you feel high for three minutes, but what about 30 years? What about three years? What about three days?
"Can we sustain that feeling for that long without engaging in some really unhealthy behavior? Whether it's self-destructive or more external. … I think Joe is a person who sees that through in a really disturbing way, and he's not aware of it, at all."
However, life on set wasn't all doom and gloom for Badgley. The star insisted he quickly bonded with his co-star Elizabeth Lail, who plays the object of his affection.
"Maybe the trust that we developed," he said, when asked what surprised him about working alongside Lail. "The sweetness, actually that we had to help cultivate between us, because the subject matter was often so dark and challenging in that way. That was a surprise for me, I think."
Lail told Fox News she felt the same way.
"I was very grateful for it," explained the 26-year-old. "You're doing things during the day that are quite alarming, and it's always good to know that your partner is there with you and creating this safe space."
And there were lessons to be learned. In "You," Goldberg relies on Guinevere Beck's [Lail] eagerness to document her life on social media to track down her every move.
Badgley admitted he too has been guilty of oversharing online.
"I mean, with the best of intentions," he explained. "Certainly not about my personal life, but just over-expressing… In the last couple of years, in an effort to speak to some matter of social justice, I know I've said things that are really just over the top."
"I think social media for the average person who enjoys anonymity, relative anonymity, social media is one thing. For a person who's in the public eye, it's another. I've, early on, tried to develop a discipline with it. I didn't even get social media until a few years ago, to be honest.
"I think ['You'] does raise this really significant point, which is, What are we using social media for? What purpose does it serve? And is it helping us relate, or is it helping us to completely confuse matters? This is obvious depression for probably all of us."
Back in July, Badgley opened up about portraying a stalker in the #MeToo era at the Television Critics Association's Summer Press Tour in Beverly Hills. At the time, Badgley said he hoped to see how audiences respond to "You" and the message it offers.
Now, Badgley wants more than for viewers to tune in. In fact, he wants the series to spark conversations about how women can be uplifted when they're being cornered or harassed by men in power. "You" can also provide one explanation of why a man like Goldberg would feel entitled to his desires, no matter the cost.
"If this show is just easily consumed, I don't think that's great," he explained. "Hopefully, there can be some thoughtful reflections and conversation around it.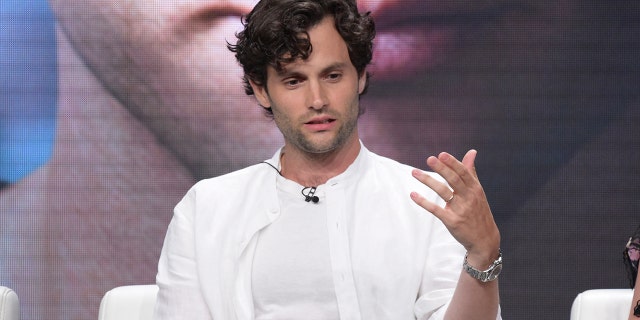 "I think it's significant that at this time when we're talking about the empowering of women and the equality of the sexes, that actually we might still be really interested in the story of an evil white man. A really charming man."
"You" premieres Sunday, Sept. 9 at 10 p.m. on Lifetime.