Paula Abdul injures Julianne Hough with hat toss at Billboard Music Awards
Paula Abdul closed out the Billboard Music Awards with a truly knockout performance — and Julianne Hough was almost a casualty of the former "American Idol" judge's choreography.
During her medley of hits, Abdul, 56, tossed her hat into the crowd ... and accidentally whacked the former "Dancing with the Stars" pro right in the neck.
Hough, 30, took the hit in the stride, dramatically gasping at the camera in the moment.
BILLBOARD MUSIC AWARDS 2019: WHAT THE STARS WORE
Posting a selfie in a neck brace after the show, Hough wrote, "The result of the honor of being hit in the neck by @PaulaAbdul's flying hat! Love you, babe!!!"
BILLBOARD MUSIC AWARDS 2019: ALL THE WINNERS
Abdul replied, "OMG I'M PEEING MY PANTS!!!! You know it was with love."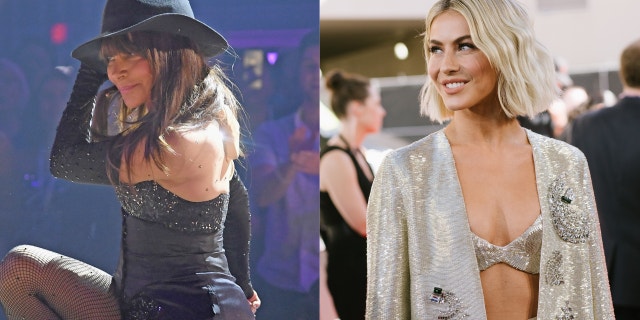 CLICK HERE TO GET THE FOX NEWS APP
Abdul's show-stopping performance included her smash hits "Straight Up," "(It's Just) The Way That You Love Me," "Opposites Attract," "Cold Hearted Snake" and "Forever Your Girl," earning a standing ovation at the conclusion of her performance.