Paris Jackson remembers father Michael Jackson on pop legend's 59th birthday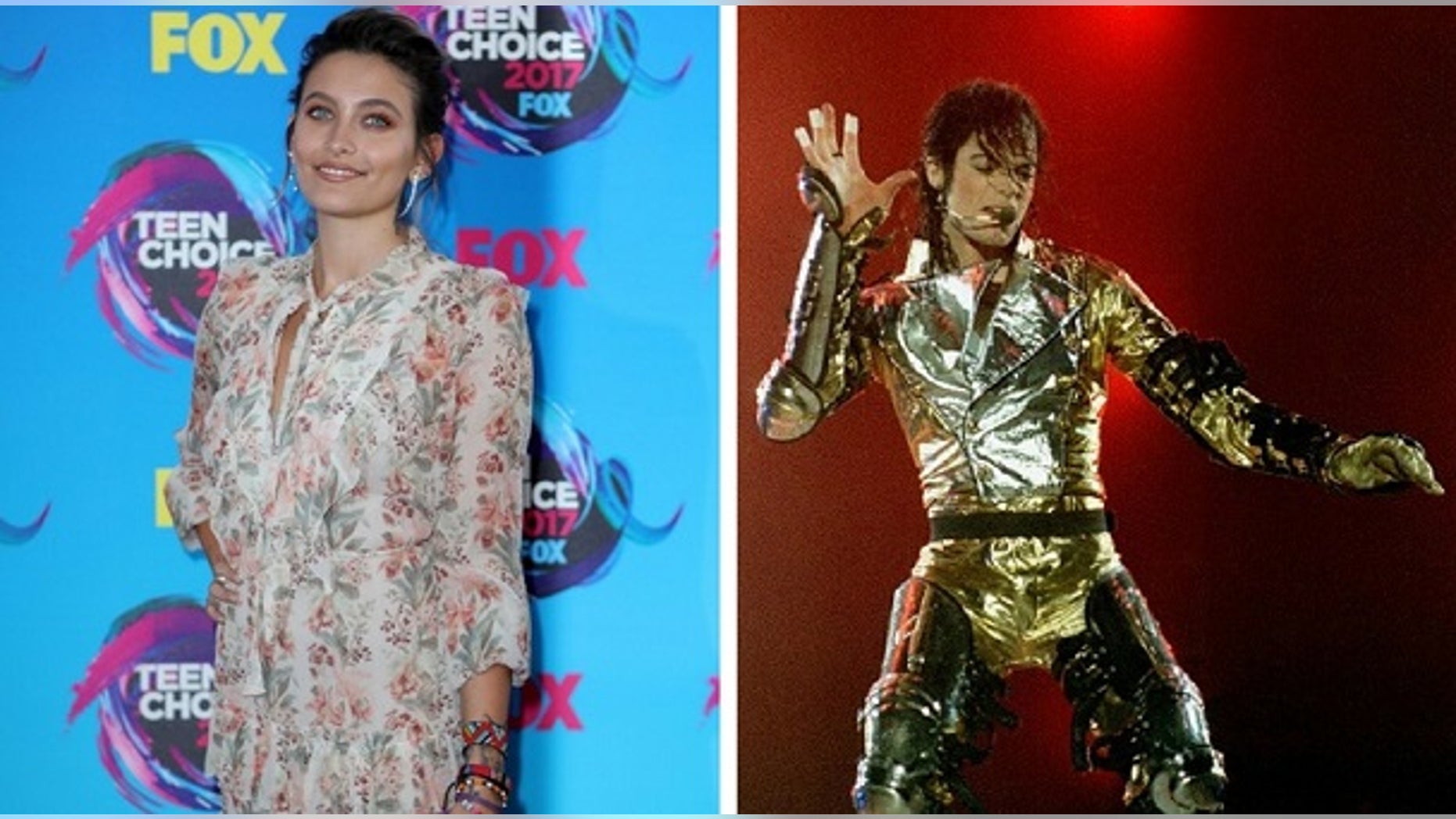 An Instagram post served as Paris Jackson's heartfelt birthday wishes to her pop legend father Michael Jackson, who would have turned 59 today.
Jackson, 19, posted a photo of her and the late pop singer when she was younger, sharing a kiss.
The caption read: "Birthday wishes to the love of my life, the one person who showed me what passion truly was, the one that gave me solid morals to live by and how to dream. I will never feel love again the way I did with you. You are always with me and I am always with you. Though I am not you, and you are not me, I know with all of my being that we are one. And our souls will never change in that way. Thank you for the magic, forever and always."
BOBBI KRISTINA BROWN BIOPIC TRAILER RELEASED
The "Thriller" singer died from cardiac arrest in June 2009, when Paris was just 11 years old.
Later, the model posted a different photo of herself at Sunday's MTV Video Music Awards with a faint silhouette of Jackson kissing her forehead.
Jackson spoke out during the ceremony condemning the violence in Charlottesville, where white nationalists were protesting the removal of a Robert E. Lee statue. Heather Heyer, 32, was killed when a car drove into a crowd of people protesting the rally.
The teen defended herself on Twitter to users who said her father would not approve.
"If you constantly talking bout how much ya love an artist who made his whole message 'peace n love,' maybe dont obsessively spread hate," Jackson said in a tweet.
HURRICANE HARVEY: STARS REACT, DONATE MONEY IN SUPPORT OF RELIEF EFFORTS
"Oh he'd be disappointed in me? for my activism n positive messages? hunty you da one nonstop saying the most vile, hateful, f—– up things," Jackson concluded.
La Toya Jackson, Michael's older sister, also paid tribute to the late pop star on Twitter: "Happy Birthday to the most #loving #caring good-hearted #talented person ever! We miss U we #love U #MJ The King Of Pop #MichaelJackson."