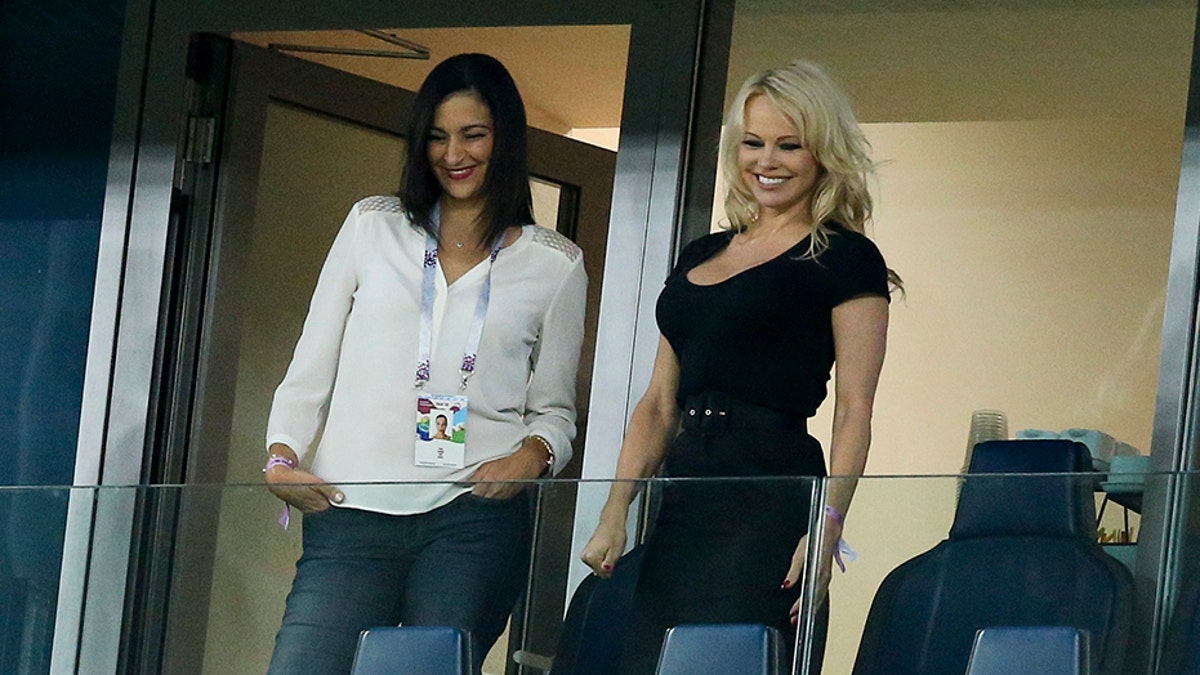 The French national soccer team has the support of Pamela Anderson.
The "Baywatch" star, who is dating 32-year-old defender Adil Rami of the French national team, was among those cheering on Les Bleus in their World Cup semi-final match win against Belgium on Tuesday.
Anderson, 50, began dating Rami, who plays for French club Marseille, after moving to the south of France last summer to open a vegan restaurant.
"We have a very healthy, simple wonderful life without all the bells and whistles. We both have our children to try to squeeze into the equation, but he is amazing. He is a good guy, really a good guy," Anderson told the Daily Mail in February.
Their bond is apparently strong enough to defy the inevitable language barrier -- and age gap -- between them.
"He doesn't speak very good English, I don't speak very good French, but we have the body language, the language of love, another communication level that is deeper than words," Anderson said.
Although Rami didn't play in Tuesday's match, or in any match in this World Cup so far, the former Playboy cover girl still shows passionate support for her boyfriend saying they won't avoid having sex before games. "That rule does not apply to us," she said.
As things stand, Anderson will likely continue to root for France as they're set to play in the World Cup final on Sunday. It's the third time they've reached the ultimate stage in the last six tournaments.